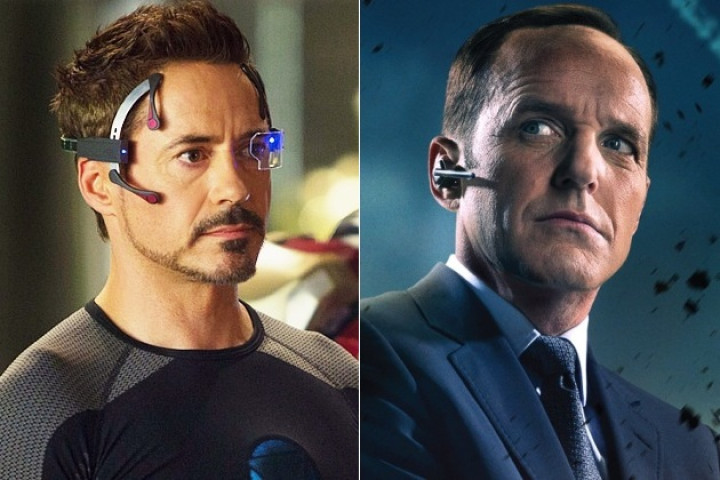 Agents of Shield Season 2 returns tonight (October 14) with episode 4 titled Face My Enemy and according to official reports, "Coulson is targeted by his deadliest adversary yet."
The upcoming episode's synopsis reads:
"While on a mission to learn more about the secrets of the mysterious writing, Coulson finds himself attacked by the only person he can trust: Agent Melinda May. Meanwhile, the rest of the team is trapped in an explosive situation, and it's up to Fitz to save them -- but is he up to it?"
Face My Enemy also promises a treat for 'Phillinda' fans. The first clip (below) from the episode offers a glimpse of the glamorous couple in action.
"In the clip, Coulson and May bust out their best dance moves while undercover. Still, the scene isn't all fun and games. Coulson is still suffering from the side-effects of the GH-325, and wants to make a plan with May, in the event that he goes bonkers. May is reluctant to discuss the matter – but will the Director give her a choice?" states a Hypable report.
Meanwhile, looks like Iron Man star Robert Downey Jr is keen to join the list of actors, from the Marvel films, who've appeared on Agents of Shield.
During a Reddit AMA last week to promote his new film The Judge, Downey Jr revealed that he would be willing to appear on the Marvel TV series.
Downey Jr wouldn't be the first actor from the Marvel Cinematic Universe to appear on the show. Samuel L Jackson (Nick Fury from Avengers/ Iron Man), Cobie Smulders (Maria Hill from Avengers) and Jaimie Alexander (Lady Sif from Thor) have had brief cameo roles in earlier episodes. But a cameo by Tony Stark/ Iron Man, if it ever happens, would be on a different level altogether.
Marvel's Agents of Shield Season 2 Episode 4 Face My Enemy airs tonight, Tuesday (October 14) at 9:00 pm ET on the ABC Television Network.
Click here to watch the episode online via live stream.