Ai Weiwei has planned a heavy metal music album, which will express his opinion regarding contemporary Chinese life. The Chinese artist has written the lyrics and also provided vocals. The music will be provided by rock musician Zuoxiao Zuzhou, who has supported Weiwei's activist moments in the past.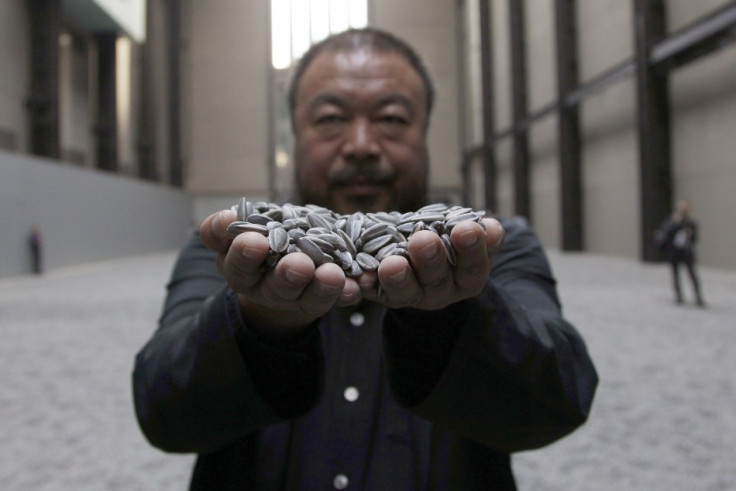 The new album will consist of nine songs and WeiWei said: "Some (of the songs) are like heavy metal, some are more punkish and some are more pop. I really loved it. I had to make so much effort; I have never known music before. I'm really very passionate."
The album has been named Divina Commedia, a title inspired by Dante Alighieri's iconic Divine Comedy. The title is also a reference to Ai God, a name given to Weiwei by fans and followers. In Chinese, the word God translates as Shen and Divine Commedia means Shen Qu.
The 55-year-old Beijing-born activist also explained the inspiration behind the album. He confessed he had never listened to music until he was jailed two years ago. And then, he explains, he sang to entertain his bored guards!
"I felt so sad I couldn't sing any except the revolutionary ones we had to learn when we were growing up ... It would have made the time seem much shorter. After I came out, I realised I had never really listened to music or sung, so I decided to make an album. I know so many artists and musicians and they were really supportive," Weiwei said.
The Album
Of the nine songs in Divina Commedia, some refer to Chen Guangcheng - a blind Chinese civil rights activist. Guangcheng was arrested by the government for protesting the country's enforcement of a one-child policy. The songs speak of his persecution and subsequent refuge in the US Embassy.
Weiwei also confirmed he was working on a second album and said it would be less about heavy metal than his first.
And when asked if he took help from British pop star Sir Elton John, Weiwei said: "I will send it (album) to him and ask his opinion. I will surprise him."
Elton John has been banned from performing in China, after dedicating a concert in Beijing to Weiwei.
[Courtesy: triplenickletube/YouTube]