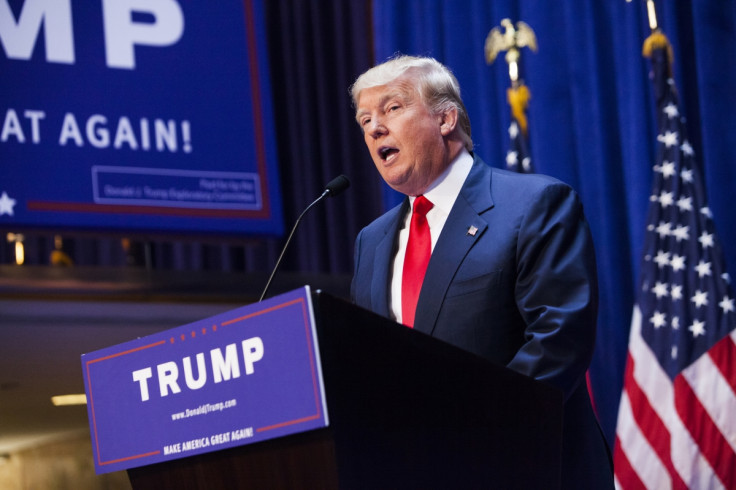 Property magnate Donald Trump and Texas senator Ted Cruz are among the Republican presidential hopefuls who will be addressing the American Israel Public Affairs Committee (AIPAC) Monday.
More than 15,000 people and two-thirds of Congress will attend the annual policy conference in Washington, DC, according to a website for the event, making it the largest pro-Israel gathering in the US. Republican candidates begin speaking at 9pm GMT, with the event streamed live on the AIPAC website.
Among the issues candidates are likely to address are the Israel-Palestine conflict, the Iran nuclear deal and the increasing regional influence of Israel's arch-enemy Iran.
Rabbis and other conference attendees plan to stage a protest during Trump's speech, after he pledged at a rally to remain neutral in the Arab-Israeli conflict. He has since claimed that there is "no-one more pro-Israel than myself".
The rabbis also oppose Trump's plan to bar Muslims entry to the US, and his aggressively anti-immigrant rhetoric.
In words aimed at Trump, Democrat party front runner Hilary Clinton told the conference on Monday: "We need steady hands, not a president who says he is neutral on Monday, pro-Israel on Tuesday and who knows what on Wednesday because everything's negotiable. Well, my friends, Israel's security is non-negotiable."
Israeli Prime Minister Benjamin Netanyahu is set to speak tomorrow.
AIPAC seeks to strengthen support for Israel among the US public. The organization argues for a pro-Israel agenda in Congress. It's considered to wield considerable political influence in the US, and the annual conference has in the past been attended by US presidents, including President Barack Obama in 2012.