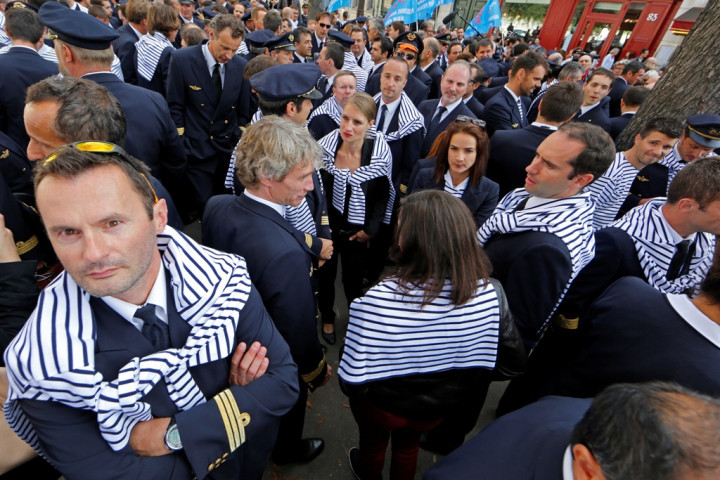 Air France has denied that plans to grow its Transavia low-cost carrier in Europe have been terminated following a 10-day strike by its pilots. Air France said that it proposed to defer plans surrounding Transavia.
The French carrier was forced to clarify after the country's transport secretary, Alain Vidalies, told RMC radio that "the Transavia Europe project has been abandoned by management".
Striking Pilots
The strike by over half of its pilots, disputing local employment terms, has been costing the airline up to €15m (£11.7m, $19.2m) a day.
Local employment terms can be less rewarding at European hubs than at core Air France hubs.
Transavia is owned by Air France-KLM. Earlier in September, the Franco-Dutch airline group said it had set aside €1bn to expand Transavia in Europe.
Air France-KLM has board approval to open new bases under the Transavia brand in Europe, an attempt to regain market share from low-cost carriers and from fast-growing Middle East rivals.
Europe's second-largest traditional carrier by revenue issued a profit warning in July. The firm said in a statement that it expected intensifying competition from other airlines on long-haul flights, weak cargo demand, and currency restrictions in Venezuela to impact earnings in 2014.