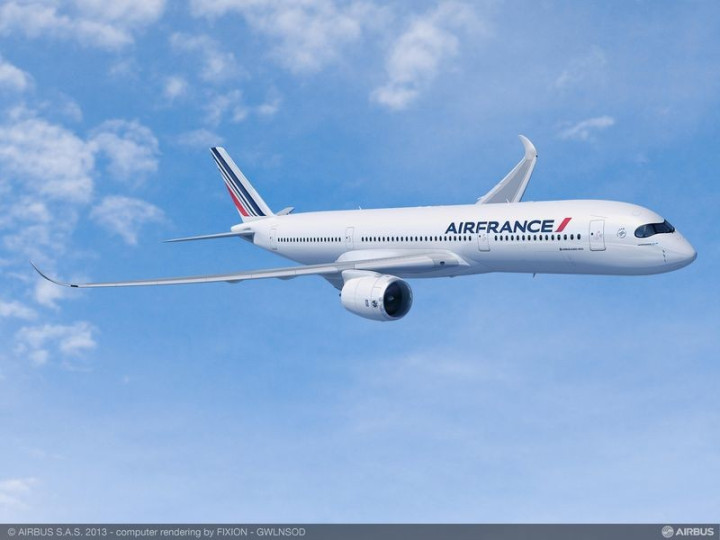 Airbus has secured an order for 25 A350-900 aircraft from Franco-Dutch carrier Air France-KLM, a significant achievement for the aircraft maker's long-range programme, rivalling Boeing's Dreamliner fleet.
The order is valued at $7.5bn (£4.8bn/€5.6bn) at list prices. The Franco-Dutch carrier also took a further 25 options on the aircraft. The signing of the contract took place at the 50th International Air Show at Le Bourget near Paris.
"With the A350, Air France-KLM will continue to operate one of the most modern fleets in the world, and ensure the growth of its long-haul activity, while achieving significant cost savings." Alexandre de Juniac, CEO of Air France-KLM, said in a statement.
The first A350-900 aircraft will enter into service with Air France in 2018.
With the new order, Air France-KLM became customer for every member of the Airbus product family. The airline currently operates more than 190 Airbus aircraft, comprising eight A380s, 31 A330s, 13 A340s, 25 A321s, 54 A320s, 41 A319s and 18 A318s.
The A350 XWB (extra-wide-body) mid-size aircraft model, which Airbus claims to be 25% more fuel efficient, has recently flown on its maiden flight. By the end of May, the model has already won 613 firm orders from 33 customers worldwide, according to Airbus.
Along with the contract, Air France-KLM signed a memorandum of understanding with Rolls-Royce on equipping its A350 with Trent XWB engines, including a section on their maintenance by Air France Industries KLM Engineering & Maintenance.
Boeing earlier said that it received 102 firm orders for an extended version of its flagship 787 Dreamliner from five airlines and leasing companies. The order worth more than $29bn at list prices would enable the company to continue its Dreamliner programme following troubles related to the lithium-ion batteries.
On 18 June, Airbus secured an $11.5bn order for 35 current-generation A320 aircraft and 100 new-generation A320neo jets from British budget carrier easyjet.