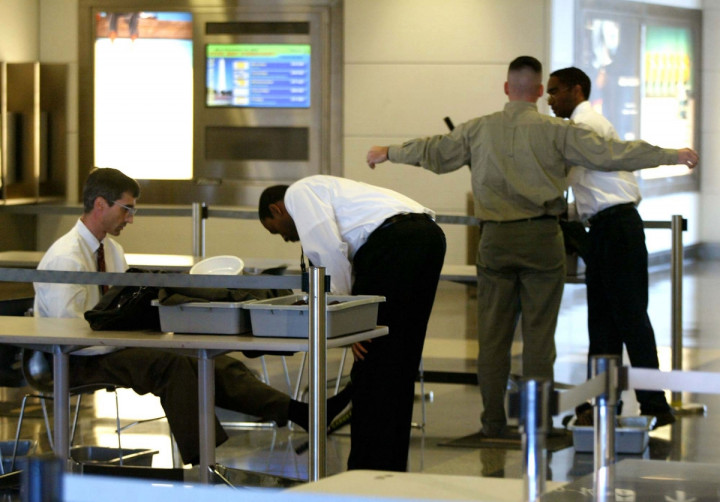 All passengers flying in or out of the UK must ensure their electronic devices are charged as part of a tightening of security at airports.
The Department of Transport (DoT) previously said passengers must make sure mobile phones or laptops and tablets are able to be switched on if they are flying directly to the US.
Instructions for passengers have now been expanded to those who are travelling in or out of the UK. The DoT said the move has been taken "in line with US advice", but has not highlighted any specific routes the measures will be in place for.
A DoT spokesperson said: "The UK government keeps aviation security under constant review in conjunction with international partners and the aviation industry.
"On 2 July we announced we were stepping up some of our aviation security measures. In line with the US advice, passengers on some routes into and out of the UK may now also be required to show that electronic devices in their hand luggage are powered up or face not being allowed to bring the device onto the aircraft.
"Passengers flying into or out of the UK are therefore advised to make sure electronic devices being carried in their hand luggage are charged before they travel."
The DoT added they are working with the aviation industry to "minimise disruption as far as possible".
In a statement to Parliament, transport secretary Patrick McLoughlin said the security measures are in place as the world faces a "constantly evolving threat from terrorism".
"The update we are making to our security measures is an important part of that process," he added.
"While we do everything we can, where possible, to minimise the disruption to people's journeys, we will continue to take all the steps necessary to ensure that public safety is maintained."
Despite the changes to security, there is no change to the UK threat level and it remains at "substantial" - meaning there is a strong possibility of attack.
The threat level has been at substantial - the middle of the five threat levels -- since July 2011.
Sir Malcolm Rifkind, the chairman of the Intelligence and Security Committee, said terrorists are evolving a "devilish technical skill" to create explosive devices which could evade airport security.
Authorities in the US previously said there are fears jihad extremists from Syria and Yemen are working together to build non-metallic bombs which could be surgically implanted inside a body, designed to be undetectable in pat-downs or metal detectors.