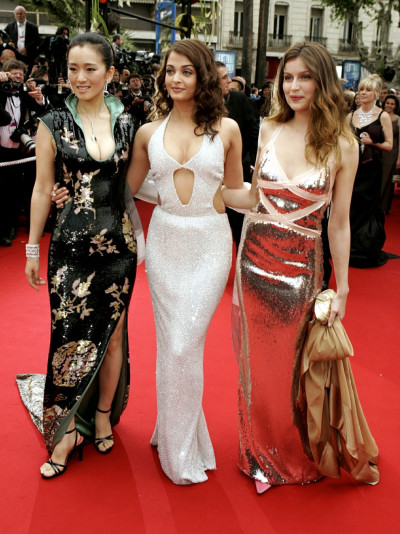 Rumours are abuzz regarding Aishwarya Rai Bachchan's attendance in the Cannes Film Festival. An earlier IBTimes report mentioned that the actress is most likely to miss Cannes this year. But the latest news is that the beauty queen will attend the prestigious film festival that she has not missed since 2002.
Cannes will be held from 16 May to 27 May. There was even speculation that Aishwarya Rai Bachchan will attend the event with her baby daughter, Aaradhya Bachchan.
"Yes, Aishwarya will be going to Cannes this year. We can't confirm about Abhishek yet, but Aishwarya won't travel without Aaradhya for sure," DNA quoted a source as saying.
Aishwarya Rai Bachchan has been representing cosmetic brand L'Oreal since 2002 at Cannes. This year will be her 11th time for her at the international film festival.
"Yes, Aishwarya is slated to attend the festival and she has confirmed it too. In fact, this year the actor will have a bigger role to play as the brand ambassador," Snehhal Chitneni, Corporate Communications manager, L'Oreal is quoted as saying.
Aishwarya's fashion and style has received much appreciation and criticism at the Cannes Red Carpet. An earlier IBTimes report had analysed Bachchan's fashion statement at the Cannes over the years. Fashion critics and her fans are eager to see what Aishwarya will wear to Cannes this year.