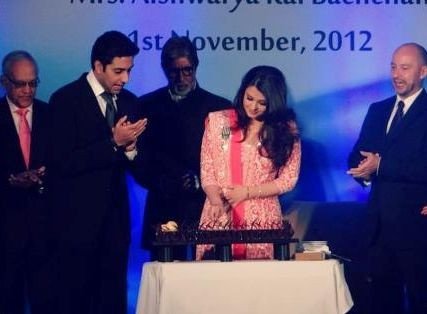 Aishwarya Rai Bachchan has been honoured with one of the French government's highest civilian awards for her contribution to the arts.
The former Miss World-turned Bollywood actress was honoured with the Knight of the Order of Arts and Letters (Ordre des Arts et des Lettres) on the occasion of her 39th birthday in Mumbai.
"I want to thank the French government for honouring me with the award. It's truly overwhelming. I thank you in all humility," the 39- year-old said, expressing her gratitude. "I want to thank every professional who I have worked with and who made it possible for me to have such a glorious career."
Much against speculation, as reported earlier, that Bachchan would celebrate her birthday in private with family, the day turned out to be rather a proud moment for the actress's entire family, who also showed up to support her.
"Aishwarya celebrates her birthday and also a recognition by the French government. There have been many other recognitions that have been conferred on family members and each time it happens, a sense of pride and joy fills us all," Aishwarya Rai's father-in-law and veteran actor Amitabh Bachchan noted in his blog.
Amitabh Bachchan, who has also been honoured by the French government, added: "Many years ago the French had decorated me with the Legion d'Honneur, their highest medal, and now the family prides itself with having two of the family gaining recognition from the French."
The Bachchans, often referred to as Bollywood's first family, hold several national awards and recognitions.
Baby Aaradhya
Aishwarya Rai's daughter Aaradhya Bachchan and husband Abhishek Bachchan also accompanied her to the event. Baby Aaradhya, who will turn one on 16 November, has got a large fan following already. At Aishwarya Rai's award ceremony, Aaradhya rivalled her mother for attention.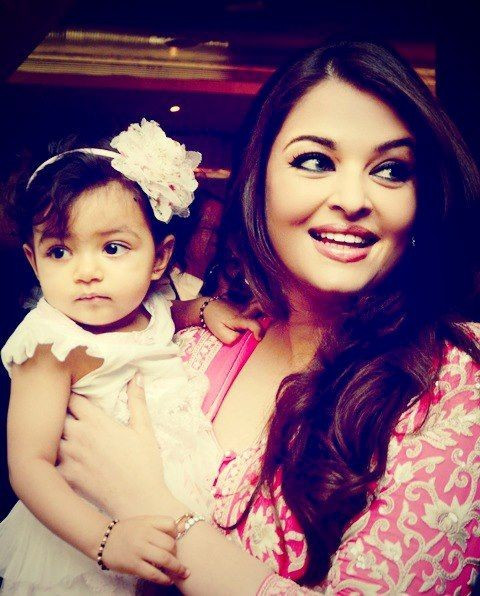 Baby Aaradhya reportedly started crying when her mother was called on stage.
"It gets overwhelming for babies. That is why we get protective (about children). We would love to share our personal moments with all of you but we tend to take care of our babies," Aishwarya said.