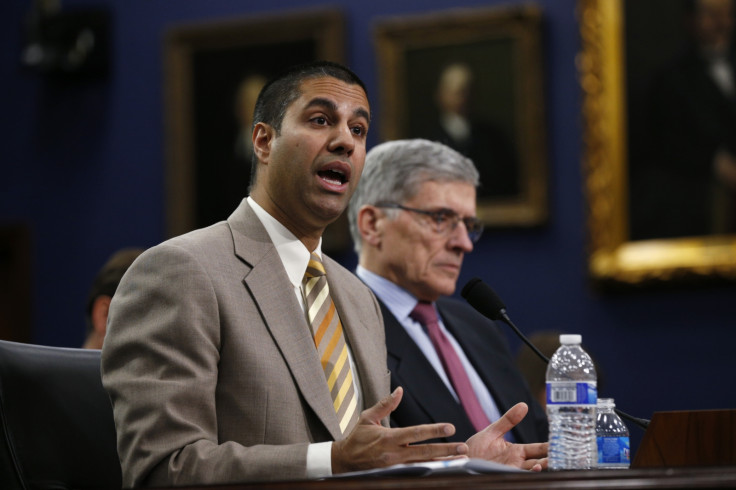 The Federal Communications Commission (FCC) has put on halt a gamut of internet privacy rules that would subject broadband providers to stricter scrutiny to protect customers' private data. The rules drawn under the Obama administration was to take effect from 2 March.
"The Federal Communications Commission and the Federal Trade Commission are committed to protecting the online privacy of American consumers," FCC chairman Ajit Pai and Federal Trade Commission (FTC) chairman Maureen K Ohlhausen said in a joint statement. "We believe that the best way to do that is through a comprehensive and consistent framework."
Although internet providers such as AT&T, Comcast Corp and Verizon Communications have hailed the decision as victorious, consumer rights and data privacy advocates have called it troubling.
The set of rules would have required internet service providers to obtain consumer consent before accumulating their precise geo-location, financial information, health information, children's information and web browsing history for advertising and marketing. ISP's would have to explicitly inform users about what data they're collecting as well as any breaches.
FCC Commissioner Mignon Clyburn, a Democrat, however, objected to the halt and said, "The agency should be the 'cop on the beat' but instead is leaving broadband customers without assurances that their providers will keep their data secure."
Wireless providers have argued that the rules are unfair as they establish stricter requirements for broadband and wireless companies compared to internet companies, such as Google or Facebook, which also collect user information but are regulated by the FTC. In addition, Pai has been vocal about both broadband and other internet companies being governed by the same rule as they operate in the same business.
Pai has been scrutinised by consumer rights activists earlier who say he is trying to do away with net neutrality, which establishes a framework for internet service providers to treat all data on the internet the same, not discriminating or charging differentially by user, content, website, platform, application, type of attached equipment, or mode of communication. Last week at the Mobile World Congress, Pai had said "net neutrality is a mistake".