A Swedish man who had been held by an al-Qaeda affiliate after being kidnapped in Mali six years ago has been freed.
The Swedish government confirmed that Johan Gustafsson landed at Stockholm's Arlanda Airport on Monday (26 June) after being held by the al-Qaeda in the Islamic Maghreb (AQIM).
The 42-year-old had been kidnapped in Timbuktu, northern Mali, along with South African Stephen McGown and Dutchman Sjaak Rijke.
The three men were part of a group of westerners apprehended by armed jihadists at their hotel in the city alongside Rijke's wife who escaped and a German who was killed.
AQIM have a reputation of attacking and kidnapping westerners and took control of Mali's north in 2012, killing indiscriminately and destroying ancient artefacts, before being ousted by a French-led military operation.
"It is with great pleasure that I can announce that Johan Gustafsson has been released and can return to Sweden. Johan's situation has touched many of us and extensive efforts have been made to get him released," said Foreign Minister Margot Wallström in a statement.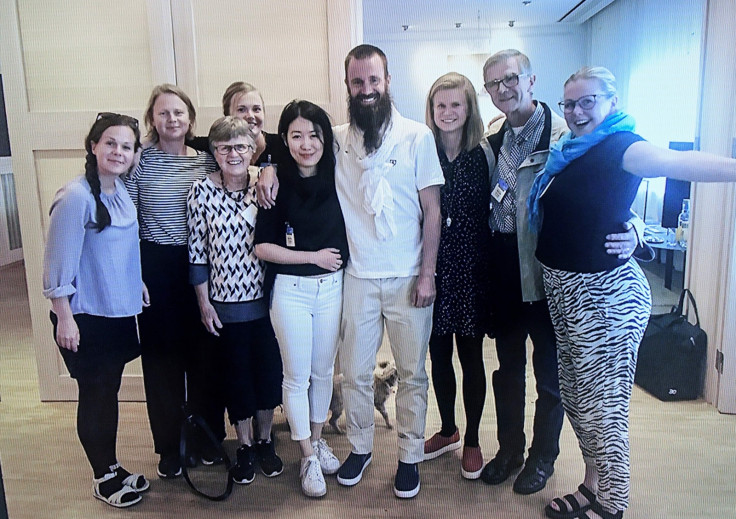 Wallström later told Swedish radio, according to The Local: "I have already spoken to Johan and he was in good spirits and overwhelmed by everything that's going on".
Gustafsson, from Värnamo in southern Sweden, was reportedly on a motorbike trip from Sweden to South Africa when he was abducted.
Rijke escaped the extremists when he was freed by French special forces by chance in April 2015 while the current status of McGowan has not been revealed.
In May, McGown's mother, Beverley McGown, 69, passed away after years of uncertainty and reports of ransom demands for her son.
His father Malcolm McGown told mourners: "I promised my wife in the last day or two — we're going to get Stephen out".
Sweden's former Foreign Minister Carl Bildt tweeted after his release: "Extremely gratifying that Johan Gustafsson is free. No single case concerned me more as foreign minister."