Al-Qaeda online terror mag Inspire urges 'lone wolf' attacks against BA and easyJet
Magazine includes a step-by-step bomb making guide and advice on how to evade airport security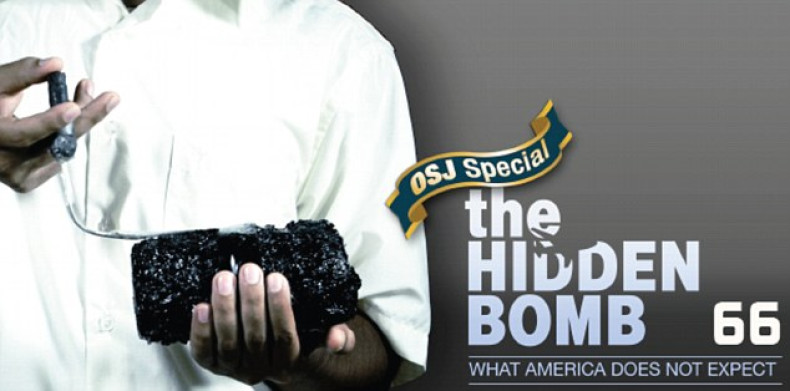 Al-Qaeda has issued a step-by step explosives making guide for "lone wolf" jihadists, and listed British Airways and easyJet as recommended targets.
The online magazine Inspire, released by al-Qaeda in the Arabian Peninsula (AQAP) on Christmas Eve, urges followers to target airliners in order to "crush their enemy's economy".
It urges attacks on BA because it is the "flag carrier airline of the United Kingdom" and the "largest airline in the UK based on fleet size, international flights and international destinations".
Budget airline easyJet is targeted because it "is a low-cost carrier, hence has a large number of passengers".
Also listed as potential targets are Air France, and US carriers American Airlines, United and Delta.
Another recommended method of causing economic instability is to assassinate high- profile business figures, such as Bill Gates or US Federal Reserve chairman Ben Bernanke
Advice is provided on how to get past airport security, and a number of attackers are singled out for praise.
These include Farouk Abdulmutallab, who in 2009 tried to bring down a plane on Christmas Day with explosives concealed in his underwear; Boston marathon bombers Dzhokhar and Tamerlan Tsarnaev; and Zale Thompson, who was recently fatally shot after attacking New York police officers with an axe.
The Tsarnaev brothers and Thompson are believed to have been radicalised online.
The pressur-cooker devices used in the Boston Marathon bombings in 2012 were found to be strikingly similar to those described in a step-by-step guide issued in an issue of the magazine entitled "How to build a bomb in your Mom's kitchen".
The FBI recently announced that they are treating Thompson's attack as a terrorist offence.
The magazine, with its glossy graphics and chatty conversational tone, was designed to appeal to western jihadists who have little or no Arabic.
It is believed to have been started by US jihadist preacher Anwar al-Awlaki, who was killed in a drone strike in 2011.
Another issue advocated using a vehicle to run down a target, a method attack used by two radicals when they murdered British soldier Lee Rigby near Woolwich barracks in London in 2012.