Al-Qaeda Releases New Video Of European Hostages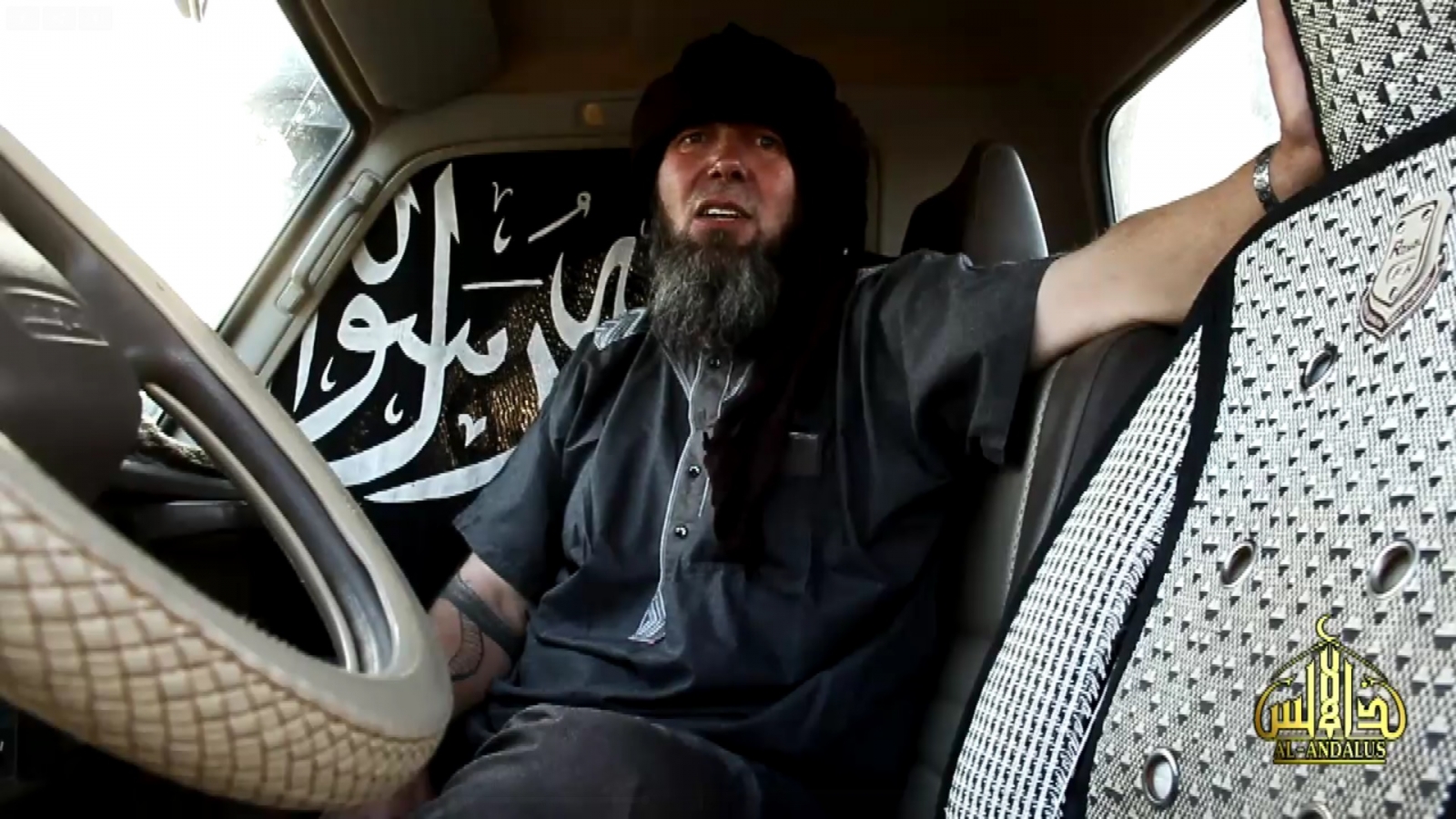 Al-Qaeda's North African branch has released video footage showing two European hostages pleading with their governments to negotiate their release.
Serge Lazarevic, from France, and Dutchman Sjaak Rijke feature in the three-minute video by Al-Qaeda in the Islamic Maghreb (Aqim). The footage has been authenticated by the French presidency.
"I seize this occasion to launch a solemn appeal to Francois Hollande, president of the French republic, to do everything to secure my freedom," Lazarevic says, adding that he is "very sick".
The 50-year-old, who was kidnapped in Mali in November 2011, appears to have lost a lot of weight, as compared to previous recordings, and sports a long beard and a turban.
Lazarevic says he is aware of being the last French hostage held in Mali by Aqim and urges his family to pressure the government into negotiating with his captors.
"You [Hollande] have freed all the Frenchmen, I'm the last one," he says, speaking inside a vehicle, with a black jihadist flag hung on a window behind him.
"I hope I will not end up being the eight on the list of Frenchmen killed in the Sahel."
He was snatched from a hotel in Hombori, north eastern Mali, with his business associate Philippe Verdon who was then shot dead by Aqim in March 2012.
The Islamist group claimed the killing was in retaliation for France's military intervention in the country.
Aqim has kidnapped numerous Westerners in recent years and at one point held 14 French nationals. It however rarely executes its captives, preferring to ransom them.
The French presidency said the video was authentic and constituted "proof of life" of the hostage.
"The President of the Republic is in constant contact with the authorities in the region to use all forms of dialogue in order to obtain the release of our hostages," the Elysee palace said.
The second part of the video features a message by Rijke, who speaking in English, says he is also suffering from health issues and appeals to the Dutch government to work for his release.
"As of today, I hold my government responsible for any harm that comes to me," Rijke, who was kidnapped from a hostel in Timbuktu in November 2011, says, appearing to be reading out from a written paper.
The two pleas were recorded separately, with the Dutchmen giving the date of his message as September 26, 2014.
Lazarevic gave no date in his video recording, but refers to Paris' late September decision to join a US-led coalition against Islamist extremists in Iraq and Syria.
"I feel my life is in danger since France intervened in Iraq," he said.
© Copyright IBTimes 2023. All rights reserved.