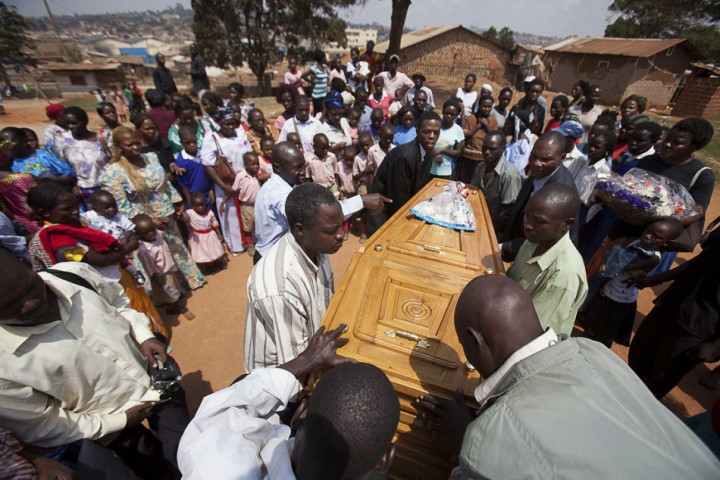 A fourth man with alleged links to the al-Shabaab terrorist organisation has been stripped of his British citizenship by Home Secretary Theresa May, as a fifth battles extradition to Ethiopia.
Walla Rahman, 31, from west London, has been linked with a bomb attack on two bars in Kampala, Uganda, in 2010, where 74 people were killed while watching the World Cup final.
Rahman is believed to have been an associate of Bilal al-Berjawi, 27, and Mohamed Sakr, 26, al-Shabaab activists from the UK who were stripped of their citizenship before dying in a US drone strike in Somalia in 2010.
Speaking to the Sunday Times, Rahman's father revealed that his son had had his citizenship revoked, and said he was appealing against the decision. He said that Rahman moved to the UK from Sudan aged 10, and had returned to the West African country five years ago.
Al-Berjawi was born in Lebanon and moved to the UK as a child, where he met Mohamed Sakr, a dual Egyptian and UK national.
The two travelled to Somalia, where al-Berjawi rose to become second in command of al-Shabaab. His death reportedly led to a power struggle at the top of the organisation.
Another Briton, Somali-born Mahdhi Hashi, 24, a former community worker from Camden, north London, is due to stand trial in New York accused of being part of an "an elite al-Shabaab suicide bombing unit", and involved in helping the group develop chemical weapons for use in terrorist attacks.
Hashi travelled to Somalia last summer and disappeared. He re-emerged in US custody soon after having his British citizenship revoked. He is currently on hunger strike in detention in New York in protest at his detention and isolation.
He claims that he was repeatedly harassed by UK security prior to his arrest, and that MI5 attempted to persuade him to inform on Islamist radicals for them. He further claims that he has been tortured by the CIA while in custody.
Labour peer and QC Baroness Kennedy has stated that Hashi's citizenship was illegally revoked, as he was not given the time or opportunity to appeal.
Another man alleged to have provided material support to al-Berjawi, Sakr and Rahman is currently battling extradition to Ethiopia, where he claims he could be tortured by security services.
The so-called 'White Widow', Samantha Lewthwaite, who was married to 7/7 bomber Germaine Lindsay, is currently wanted on terrorism charges and is alleged to have links to al-Shabaab.
Initial reports implicated Lewthwaite in the recent attack on a shopping mall in Nairobi, Kenya, by al-Shabaab gunmen, but authorities have denied she was involved.
All of those people stripped of their citizenship had dual nationality, as Britain is legally barred from rendering people stateless.
Since becoming home secretary in 2010, May has stripped 17 Britons of their citizenship, with all but one of them Muslims, using anti-terrorism legislation passed in 2006.
The practice has attracted controversy, with critics saying that a law that allows the home secreatry to strip people of their citizenship without a crime having been proved, without legal oversight, and without fair recourse to appeal is ripe for abuse.