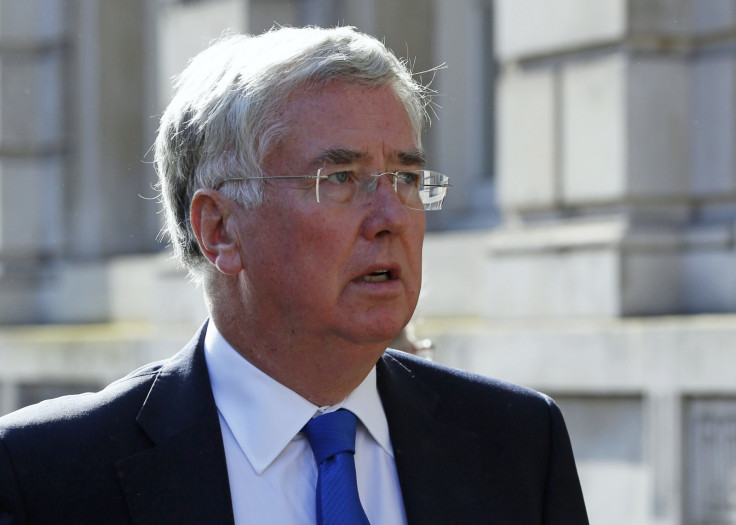 Michael Fallon has demanded that lawyers who accused UK soldiers in Iraq of torture and murder must give an "unequivocal apology".
The Defence Secretary was responding to the publication of the Al-Sweady Inquiry, which was set up by Labour Defence Secretary Bob Ainsworth in 2009.
The £31m ($48.7m, €39.1m) probe looked into the treatment of nine detainees after a 2004 battle in Iraq.
The inquiry found that the detainees had been subjected to ill treatment and the conduct of some soldiers "fell below the high standards normally to be expected of the British army".
However, the report said that allegations of murder and torture against the British army were based on "deliberate lies, reckless speculation and ingrained hostility".
The inquiry said the accusations were "wholly without foundation" and were the "product of deliberate lies, reckless speculation and ingrained hostility".
Fallon said the document "puts to rest once and for all these shocking and, we now know, completely baseless allegations".
The Defence Secretary was critical of the lawyers representing the families of captured by British forces after a battle in 2004, who had claimed Iraqis had been murdered and tortured.
Inquiry chairman Sir Thayne Forbes said the "most serious allegations...hanging over these soldiers for the past 10 years" had been made "without foundation".
But the Ministry of Defence has admitted some minor infractions took place.
The findings come after the Senate Select Committee on Intelligence (SSCI) published a report into CIA "enhanced interrogation techniques".
The investigation revealed that CIA detainees were tortured and subjected to a series of "techniques", which were far more brutal than previous feared.
The committee said that the CIA carried out torture techniques on terror suspects in the wake of 9/11 while misleading the nation with narratives of life-saving interrogations.
The UK government has denied that it attempted to redact "any allegations of UK involvement in activity that would be unlawful" from a Senate report into the CIA's treatment of detainees.
"The US gave our agencies limited sight of some sections of the executive summary before its publication and understand that they proposed a small number of changes to protect UK national security," a Downing Street spokesperson said.