A grand jury in Alabama has indicted former Nasa space shuttle commander James Halsell on four felony charges relating to the deaths of two girls, according to reports on Thursday (1 September). Halsell was arrested following a car crash that killed sisters, 11-year-old Niomi James and 13-year-old Jayla Parler in Alabama on 6 June.
According to police reports, alcohol and speed could have been the causes of the car crash. "Alabama state troopers said they found an empty packet of sleeping pills as well as an empty wine bottle in the hotel room the former astronaut was staying at before the crash, according to The Tuscaloosa News.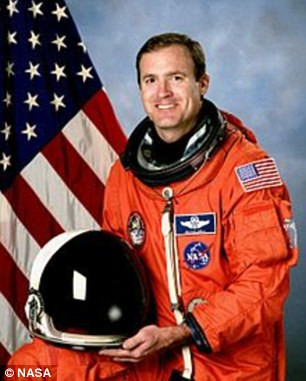 The two girls' relatives filed two civil lawsuits, accusing Halsell of causing the deaths.
Investigators were told by the girls' father, Pernell James, that he was travelling at around 65mph when a car moving at "a very high rate of speed" shunted his Ford Fiesta from behind.
The collision totalled the Ford and sent it hurtling across the freeway. The two girls were ejected from the car as they were not wearing seat belts.
"It's very tragic, a sad thing that has happened," Dennis Stripling, mayor of Brent said according to NBC. "They were like 20 minutes from home when this accident happened."
Halsell was on route to Louisiana to collect his son at the time of the crash and was so intoxicated the 59-year-old wanted to see the dead girls' bodies, the trooper's statement said, according to AP.
Investigators said Halsell stated that he did not remember the crash, which occurred at around 2.50am. Another witness said the astronaut tried to leave the scene of the accident in a passer-by's car who had stopped to help.
Halsell was on five shuttle flights and spent more than 1,250 hours in space, according to his Nasa biography. He took the command role on three shuttle missions and was pilot on two others. He retired in 2006 and later worked in the aerospace industry for several companies, including ATK Launch Systems, Utah.