Alabama Hostage Crisis: Gunman Holds 6-year-old in Bunker [VIDEO]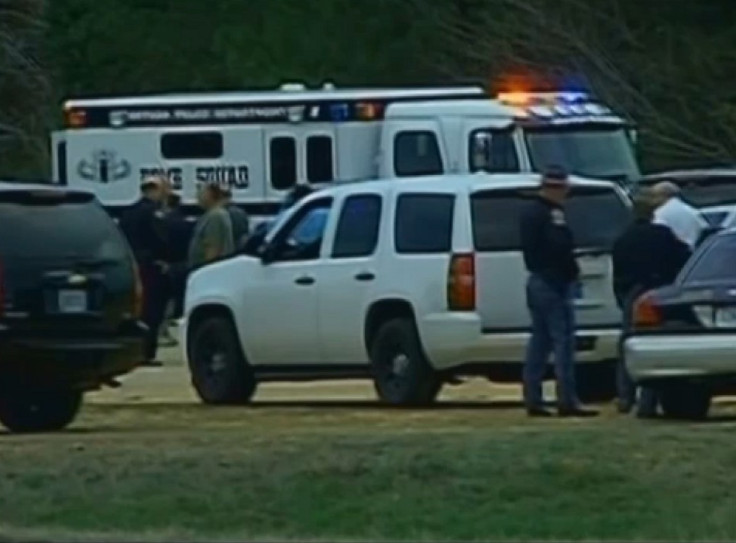 A gunman has killed the driver of a school bus in the US state of Alabama and then fled the scene taking a 6-year-old boy hostage.
The man, who has not yet been officially identified, is holding the child in an underground bunker or storm shelter built on his nearby property in the Dale County area. A standoff with police is ongoing.
FBI and Swat teams surrounded the bunker and are negotiating with the abductor through a PVC cable some 10 hours after the child's ordeal started.
The child is said to be unharmed but the situation remains "delicate", authorities told CNN local affiliate WSFA.
The gunman boarded the school bus near a church in Midland City, southwest Alabama.
According to accounts of the children that were on the bus to local pastor Michael Senn, the man shouted them to get off before opening fire on the bus driver.
"He told most of them to get off the bus," Senn told WSFA. "And then he grabbed a little boy and shot the bus driver four times."
The kidnapper reportedly initially sought to abduct two children.
"I talked to a girl that was riding the bus, and she told me that he came on the bus and said, 'I need two kids between the ages of 6 and 8,'" local resident Michael Creel told the Dothan Eagle .
"The driver told him, 'I can't do that.' and tried to get away from the guy."
Creel said he saw the attacker running away from the scene as he rushed out of his house after having heard several gunshots.
Creel identified the attacker as a 67-year-old neighbour. "He's got a four-foot-wide, about six-foot-long, eight-foot-deep homemade bomb shelter. It's got about three to four feet of sand on top of it. If you didn't know it was there, you wouldn't (notice it)."
"We will continue to work diligently through the night in an effort to bring closure to this incident as quickly as possible," the Dale County Sheriff's Department said.
The incident comes as the US senate is due to start hearings on the implementation of stricter gun laws.
The hearings follow the massacre of 20 children at Sandy Hook Elementary School in Newtown, Connecticut, in December.
© Copyright IBTimes 2023. All rights reserved.