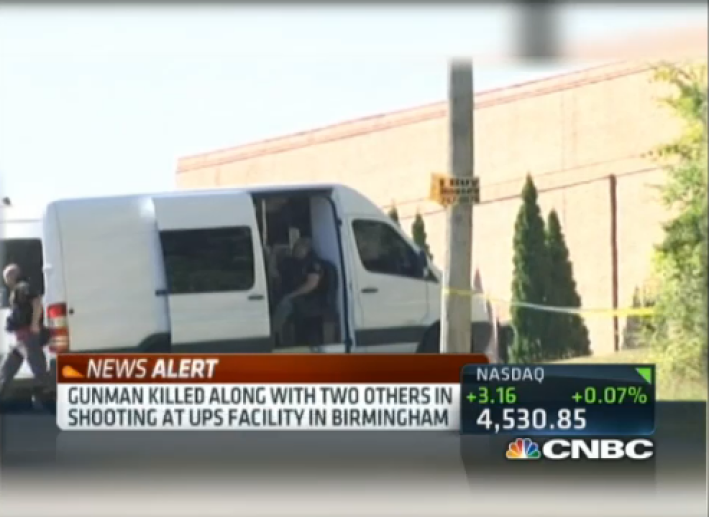 A shooting at a UPS warehouse in the US state of Alabama left three people dead, including the gunman, local police said.
An employee of the shipment and logistics giant opened fire at the company facility in an industrial area near the airport of Birmingham, about 150 miles west of Atlanta, killing two people.
Police were called to the scene but by the time they entered the warehouse, the shooter had apparently committed suicide, Birmingham Police Chief AC Roper said.
"When the officers arrived in the parking lot and made entry, the incident in all respect was already over,'' Roper was quoted as saying by AL newspaper.
"It is extremely troubling for the city, for the families involved. When they came to work today they had no idea it would be their last day alive on earth. They were just people working at their jobs."
Roper said the gunman, a 45-year-old white male, was wearing his UPS uniform when he carried out the attack and died of an apparent self-inflicted gunshot wound. No one else was hurt.
The Atlanta-based company said: "UPS can verify that there has been a shooting incident at a UPS facility outside Birmingham, AL, at approximately 9:40 am Central Time.
"Police were contacted and UPS is offering full cooperation to verify circumstances and personnel on site."
Motives for the shooting were not immediately clear. Roper said he was aware of reports that the shooter had been fired a day earlier and detectives were investigating the matter,
He said other UPS employees at the site when the shooting took place were being interviewed by detectives and provided with counselling.