Alan Hansen has claimed that Jack Wilshere is the only young English midfielder displaying the necessary technique to succeed at the highest level - even though the Arsenal starlet has yet to recover from a season of injury problems.
Wilshere has only just made a return to club football for the first time in over a year, and Arsene Wenger has insisted he won't rush Wilshere back into the fold at the Emirates.
However Hansen believes that the 20-year-old's technique will set him apart from any of the other young midfield stars available to England team boss Roy Hodgson.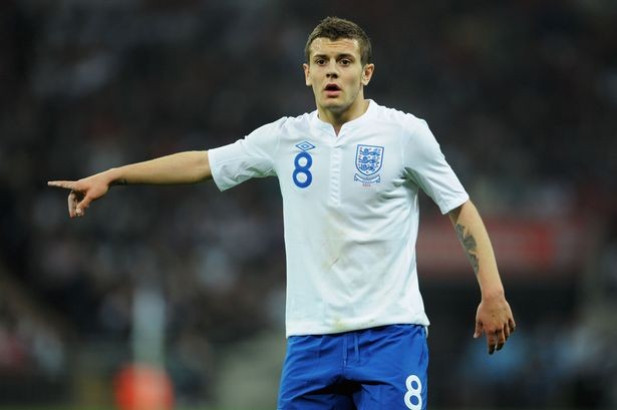 "If you look at the midfielders in England's 1982 World Cup squad, you see the likes of Trevor Brooking, Glenn Hoddle and Terry McDermott, and also Bryan Robson and Ray Wilkins," Hansen wrote in his column for the Telegraph.
"Technically, they would all rate as 10 out of 10 and all of them were much better, in terms of technique, than the players available to England today.
"Technique is clearly a problem and the possession stats from Euro 2012, when England were routinely out-passed by their opponents, highlighted the lack of players comfortable on the ball.
"Steven Gerrard and Wayne Rooney are excellent, while Frank Lampard is also technically very good, but they are 32, 26 and 34 respectively. The one young player who has the technique required to thrive at international level is Jack Wilshere, but he has been injured for the past 18 months."
While Arsenal are well known for giving young players such as Wilshere the chance to shine on the big stage, many other clubs don't give their unproven players as much of an opportunity.
And Hansen believes that this will make the pool even smaller for England's future, given that many of Arsenal's young players are foreign.
"Having a greater number of qualified coaches to work with young players at St George's Park can never be a bad thing, but if kids of 15, 16 or 17 have not learned the fundamental skills of a footballer by the time they get there, then they will only go so far.
"And even if they have the talent, the best young English players are seeing their development stunted because hardly any of them are able to break into Premier League teams.
"Unless England can somehow unearth a new batch of players to replace the likes of Gerrard, Lampard, Rio Ferdinand, John Terry and Ashley Cole, the foreseeable future does not hold much promise."