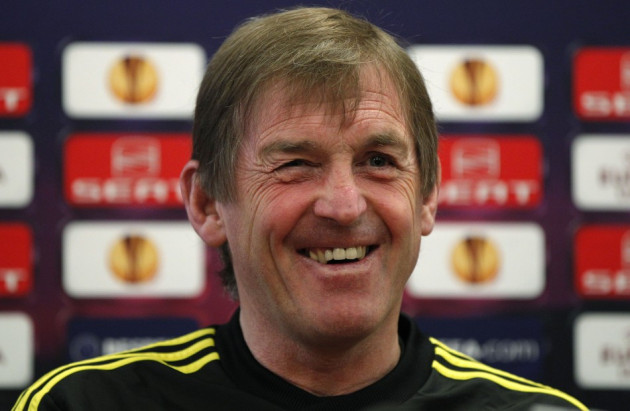 Kenny Dalglish's Liverpool side is strong enough to compete for a trophy and secure qualification for next season's champions League, according to Alan Hansen.
The BBC pundit believes the Anfield club are capable of beating any team in the Premier League on their day but cautioned the results might not be seen for a long time.
Liverpool signed seven new players in the summer transfer window and, while Charlie Adam, Luis Enrique and Craig Bellamy have slotted seamlessly into the first-XI, others - like Stewart Downing and Jordan Henderson - are yet to show their best form.
However, former Liverpool defender Hansen said it was always likely to take time before the new signings established themselves at Anfield. But he insists the current Reds team have the potential to get a result against any of the top sides in the league.
"What we want is both [trophies and a top-four finish] - we want the Carling Cup, the FA Cup and to finish in the top four. We can do it because what we've got is a team capable of beating anyone.
"We've got a bench with players that can come on and change the game, and that's been a long time coming.
"If you look at the squads of other big teams, they've got amazing strength in depth. We've never had that. We've had 11 players that could beat anybody, but not strength and depth."
Dalglish has been forced to defend the poor form of Downing and £35m striker Andy Carroll in recent weeks.
The Liverpool manager has spent over £100m since taking temporary charge in January but Hansen warned fans it is likely to be next season before the side challenges for the title.
"Kenny has bought really well. It's really hard to integrate four or five new players in the first season - and everybody finds that out - so next season we will be stronger.
"Hopefully we can get the top four because the big nights in the Champions League are absolutely fantastic. We haven't had one for a while, and everyone's greedy and wants more.
"Liverpool supporters want to be top of the tree and they want us back where we should be. It's exciting times and I think the big thing for Liverpool and the supporters is they are looking forward to every single game coming up."
As the one year anniversary of Dalglish's Anfield return looms, Hansen believes the improvement at the club has been remarkable.
"It's been a fantastic turnaround," he added. "Going into the ground this time last year, everyone was down whereas the perception is different now and you go into Anfield with everyone upbeat.
"We've seen a lot of great performances and a lot of entertainment. I don't think we've got as many points as the play has deserved, but we've got four games before we go to Manchester City that are winnable.
"I think Kenny will be saying to the players just keep playing the way you're playing and the luck will turn. We keep having goalkeepers making unbelievable saves in the last minute; we went to Fulham last week, controlled the game but came away with no points.
"But the great line from Joe Fagan at this sort of time is 'just keep going'. Sooner or later at home, we will thump somebody."