Alan Hansen has made the sensational claim that despite only having played for Manchester United since the start of the year, Paul Scholes is worthy of player of the season, with the 37 year old guiding his club back to the top of the Premier League table.
When Scholes made his shock return to the pitch against Manchester City on January 8, the midfielder had more completed passes than any other player on the pitch, and it was clear to football fans and pundits alike that the one-club man meant business.
Patrick Vieira tried to lay claim at one stage that bringing back Scholes showed desperation on United's part, but after scoring in the 2-0 win over QPR at the weekend, Hansen says he can understand why Ferguson was so ready to bring back the star.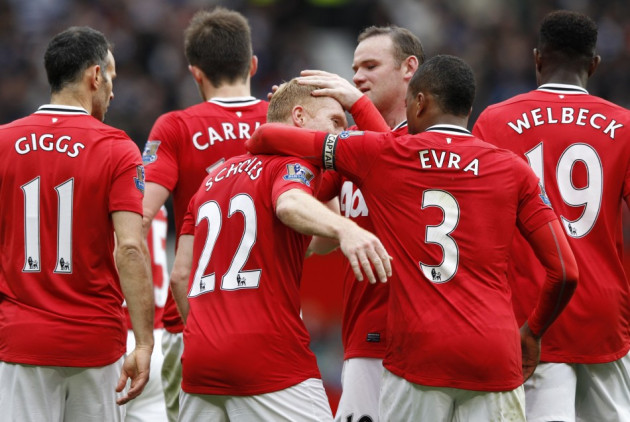 "He may have played only 14 games, but Scholes is my Player of the Year," Hansen said in the Daily Telegraph.
"Calm, assured, magnificent on the ball and someone who everyone at Old Trafford will look at before an important fixture and say: 'He is someone you can trust.'
"That's what it all comes down to when the going is toughest. Being able to trust your team and having players who trust each other.
"That is why United are going to be champions again and the agonising wait for those City fans will linger on."
Manchester City fell to a disappointing eight points behind United in the title race on Sunday, after the side endured a horror day in which they lost to Arsenal 1-0 and had Mario Balotelli sent off yet again on a red card.
And with United firmly in the driving seat to take out a record 20th title now, the club can achieve retribution for their 6-1 thrashing last October, with the possibility that they might be able to lift the trophy when the sides play at Etihad Stadium on April 30.
And though Hansen would loath to see United lift yet another domestic trophy more than his old club Liverpool, the Reds legend is resigned like all pundits that the club have shown yet again that they are superior in England.