Alan Johnson Rejects Calls to Take on Labour Leadership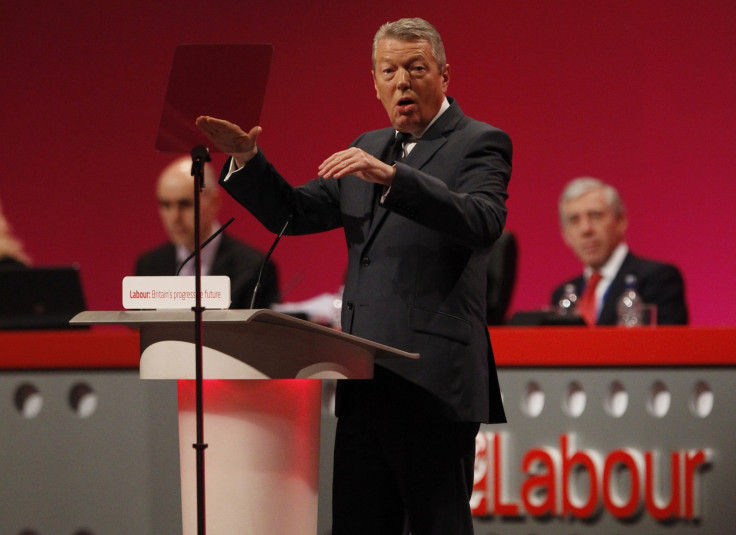 Hull MP Alan Johnson has denied that he will challenge Ed Miliband for leadership of the Labour party.
The former home secretary, writing for the Guardian after rumours that the Labour leader will step down due to poor personal opinion polls said that "Miliband is entitled to expect our loyalty.
"It was my decision to walk away from frontline politics, not Ed's. He knows that while I won't return, I will do everything I can from the backbenches to put Labour into government, and Ed Miliband into 10 Downing Street," Johnson stated.
"I have never stood for the leadership of my party - and for the avoidance of doubt, regardless of the circumstances, I never will."
Johnson was tipped as a possible successor to the outgoing Labour leader Gordon Brown, but he announced to the BBC in 2010 that he would not be standing in the leadership contest. Instead, he was supporting David Miliband - brother of the current Labour leader.
A Guardian/ICM poll showed that support for Labour had fallen three points to 32%, giving the party a single-point lead over the Conservatives.
The polling also showed Miliband's personal poll ratings has slumped even further to a low of -42% compared with Cameron's -3%.
A YouGov poll discovered that 49% of people surveyed believed Labour's chances of winning the election would be improved if Mr Miliband was replaced as leader.
In a move to shore up Miliband's future, 100 prospective Labour parliamentary candidates signed a joint letter calling on the anonymous rebels to stop briefing newspapers and instead fully support Miliband's leadership.
The letter states: "We have watched in disappointment over recent days as an anonymous few have attempted to orchestrate a campaign of briefing to destabilise Ed and his leadership. It is a distraction from the real issues, damaging for our party and it has to stop."
Meanwhile, a social media campaign #webackEd was trending as supporters rallied to support Miliband.
#webackEd who courageously confronts Murdoch banks rail and energy companies stops military engagement in Syria. Anon cowards help Tories.

— Glenys Kinnock (@GlenysKinnock) November 9, 2014
Shadow Education Secretary Tristram Hunt has denied claims that he is part of a Labour Party revolt or questioned Ed Miliband's leadership qualities. The Stoke-on-Trent Central MP took to Twitter after a Mail on Sunday story claimed Dr Hunt had "blasted Mr Miliband's desperate attempt to revive his flagging personal ratings by 'getting closer to voters' as a 'total failure.'"
MoS story is total nonsense. As I made clear in a full media round on Friday, Ed Miliband is the right person to lead Labour and Britain. — Tristram Hunt (@TristramHuntMP) November 8, 2014
© Copyright IBTimes 2023. All rights reserved.