Thousands have watched a shocking video in which a toddler survives when his pram is crushed by a huge lorry. The pram appears to get stuck in the wheel of the car transporter, carrying at least six cars, and drags it beneath the vehicle.
The heart-stopping incident was caught on video and posted on LiveLeak, where more than 12,000 people viewed it within 10 hours of it being uploaded. A man appears to have been walking with the pram before it was run over and the video captures the moment he desperately attempts to pull the pram from under the vehicle. However, he is unable to do so as the lorry continues to turn towards the right, further encompassing the toddler and the pram.
Eventually the man can be seen running towards the front of the lorry and pleading with the driver to stop. As the man runs around to the other side and the vehicle stops, a toddler can then be seen emerging from under the lorry. The child appears to be unharmed. The man runs towards the child before the video cuts off. It remains unclear where the incident took place.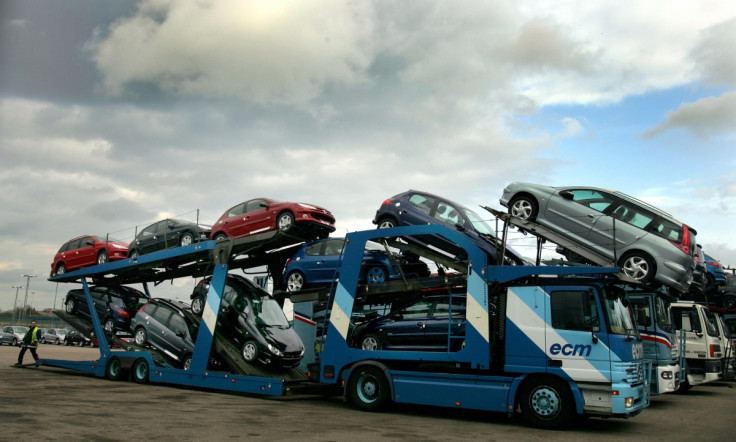 Many have posted on the video saying that it was "difficult to watch" and condemning the laughter that can be heard off camera. One person commented: "Not sure where the humour is at", while another said: "It's the laugh you experience when you have an IQ below a certain standard."
However, others have hit out at the negative comments, insisting that the people behind the camera were "laughing in relief" at the child's escape. Another said: "They may be laughing idiots, but there are some people who react to shock by laughing, just like there are those if you ask if they are lying to you they may reply no with a smile, but it can be a sign of nervousness."