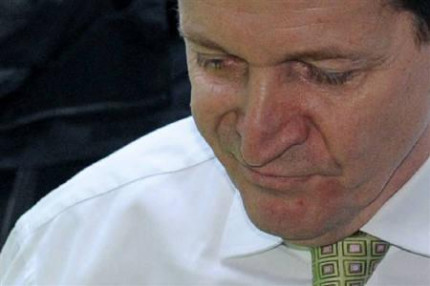 Labour's former spin chief Alastair Campbell has urged Ed Miliband to consider renationalising the railways but claimed that Labour would not win an outright majority at the general election.
Campbell, who is helping advise Miliband in the run-up to the poll in 2015, said the party still needed big policies to grab public attention and questioned the effectiveness of the One Nation slogan.
In an interview originally given last November, but re-posted by Fabian Review, Campbell said: "One Nation is not established. It means to the public whatever the public wants it to mean," he said.
"One Nation Labour worked last year for Ed Miliband's speech but it wasn't followed through with hard-hitting policy," he said.
Highlighting one big, controversial policy he said that renationalising the railways was something that would win public support and "should be explored further".
"The fact that nationalising railways is even on the agenda now suggests we are living in a different age. Following the [economic] crash, a lot has changed," he said.
The Labour party conference voted for the renationalisation of both the railways and Royal Mail last September, but both suggestions were ruled out by the leadership.
A spokesman said: "Renationalisation is not our policy. Conference is entitled to its view but we are going to do the right thing. We are not going to spend money we do not have."
Miliband and shadow chancellor Ed Balls were unlikely to change their minds because of the huge amounts of money it would cost to take the operations back into public ownership at a time of austerity.
Campbell was unconvinced that Labour would score a majority in the election.
"I think it will be Lab-Lib coalition. I was right in 2010, I knew it was going to be a Tory-Liberal coalition," he said.
Campbell is not part of the party's policy development but his skills as a media manager were being harnessed by the party leadership.