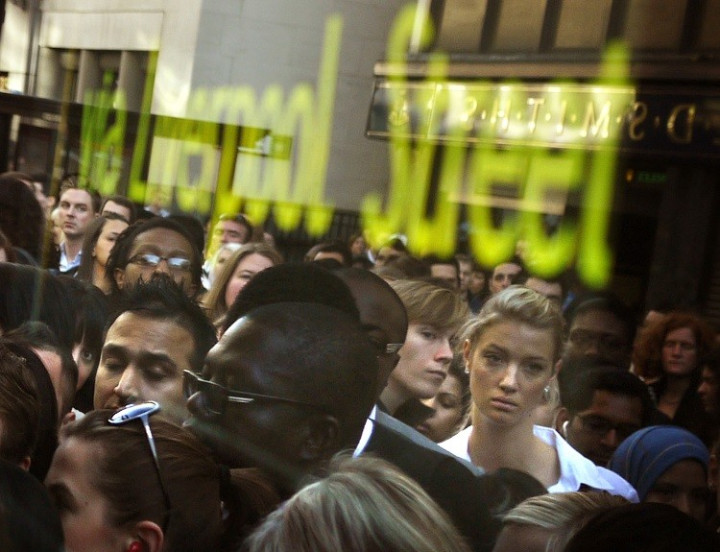 Regulated rail fares in England are set to rise by 4.1% in January, leaving Britons even more out of pocket, as the painful income decline continues unabated.
July's Retail Price Index (RPI) inflation reading is used as the benchmark for setting the following year's fare rises in England and Scotland. While Scotland caps its regulated rail fare rises at RPI, in England a further 1% is added.
The Office for National Statistics (ONS) said RPI inflation fell to 3.1% in July, down from the previous month's 3.3%. Wages have fallen to similar levels as a decade ago, leaving consumers with less cash in real terms to shell out for rising bills such as travel costs.
"Every year hard-pressed rail commuters have to hand over an ever greater share of their earnings just to get to and from work," said Frances O'Grady, general secretary of the TUC.
"Wage-busting fare rises are not even going on much needed service improvements either. Instead, passenger and public subsidies are lining the pockets of the shareholders of private rail companies.
"You only have to look at the nationalised East Coast mainline to see that public ownership of the railways not only works, it provides a better deal for passengers and taxpayers alike."
She added: "Ministers must put evidence before ideology, halt the privatisation of the East Coast mainline and look at bringing our railways back into public ownership."
Bob Crow, head of the transport workers' union RMT, said that "anyone who thinks that this massive fares surcharge will be invested in our railways needs their head examined."
"This cash windfall will be siphoned straight into the pockets of the private train companies without touching the sides while they continue to bulldoze through cuts to staffing and safety," he said.
Government to Blame
However, the body which represents the UK's train companies defended itself against the annual rise, insisting it is not responsible for setting the fare increase.
"Government determines how the average season ticket price rise is set each year. Since 2004, it has been Government policy to allow regulated fares to rise above inflation in order to support investment in more trains, better stations and faster services," Michael Roberts, chief executive of the Association of Train Operating Companies.
"This is helping to drive passenger satisfaction to near record levels while seeking to reduce taxpayers' contribution towards the cost of running the railways.
"In order to help limit future fare rises, the rail industry is working with the Government to find ways of providing services even more efficiently, building on the progress that has already been made."
David Sidebottom, passenger director of transport consumer group Passenger Focus, said rail users would "shrug wearily" at the fare rise.
"Now passengers are the main funders of the railway it is crucial that, in return for this rise, more trains arrive on time, investment in future improvements continues and the basic promises the industry make are delivered," he said.
"It is clearly in passengers' interests that some fares are regulated. However, the way that train companies are allowed so much flexibility to set fares on individual routes is unfair. With regulated fares going up by RPI plus 1% some passengers could still be facing steep rises on their route.
"There is a need for some flexibility but not this much. Train companies cannot explain to an individual passenger why their fare has gone up by a certain amount. That is not transparent or fair."
READ:
Rising Rail Fares: Facts and Figures about UK Railways