Alberto Nisman was led to his bathroom and forced to kneel down with his right knee on the ground before his head was blown off with .22 calibre gun, according to new details leaked from the parallel investigation into the Argentine prosecutor's death.
Nisman was found dead in his flat, with a gunshot wound to the head, on 18 January, the day before he had been due to face questions in Congress about his allegations against President Cristina Fernandez de Kirchner.
Earlier in March, the team of experts behind a 100-page report compiled by a prestigious group of experts, which included two forensics and one criminologist requested by the prosecutor's ex-wife, Judge Sandra Arroyo Salgado, discarded the accident and suicide hypothesis, as Arroyo told a press conference her ex-husband "was murdered".
Through these words, Arroyo refuted the arguments of the official version led by prosecutor Viviana Fein, who insisted the cause of Nisman's death was suicide.
Report: Nisman was kneeling
However, the team behind Arroyo's report, which was coordinated by prestigious coroner Osvaldo Raffo, 84, argues to reach that conclusion, it took into account the fact that Nisman had no traces of blows on the back, head, arms or legs.
According to the report, leaked by La Nación, the blood that fell on the bathroom bidet sprang from a low height - meaning the prosecutor was kneeling when he was hit by the bullet.
"The victim, who had a height of 1.82ms, was very probably [positioned] lower with respect to the attacker [who was] located behind and to his right," said the report.
New details also reveal part of Nisman's right hand, which would have fired the gun according to the suicide hypothesis, had no trace of blood, suggesting something could have covered it, such as the attacker's hand.
For the experts, one of the conclusive pieces of evidence on the possible intervention of a murderer is the bloodstain they saw on Nisman's left hand.
"As if something or someone covered in blood had taken [moved] it after the fact," the report described.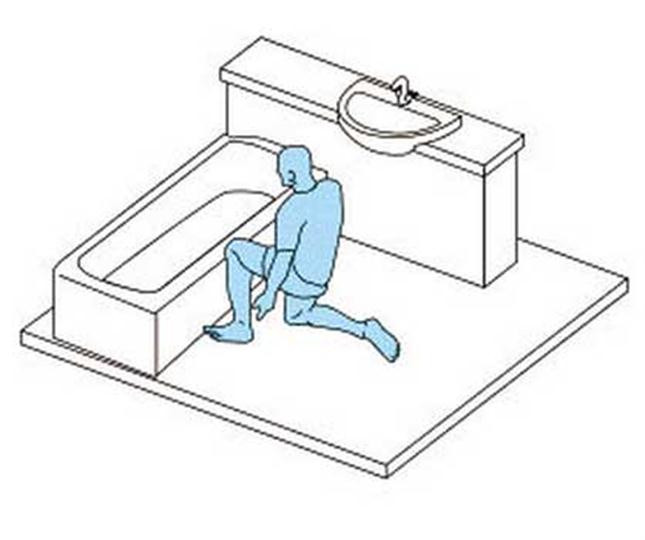 Investigating Nisman's employee
Without giving names, Arroyo earlier in March pointed to Diego Lagomarsino as the main suspect. The prosecutor's employee is the only person to be charged with any offence so far in the case of Nisman, who was investigating the 1994 bombing of a Jewish community centre in Buenos Aires.
The IT, who gave Nisman the gun, was allegedly the last person to see the prosecutor alive on the afternoon of 17 January - a day before Nisman was found dead in his apartment in the neighbourhood of Puerto Madero.
On 11 March, prosecutor Fein investigating the death that has convulsed Argentina, said she was working to determine whether Lagomarsino had keys to the late prosecutor's apartment. Local media reported this line of investigation was suggested by Arroyo.