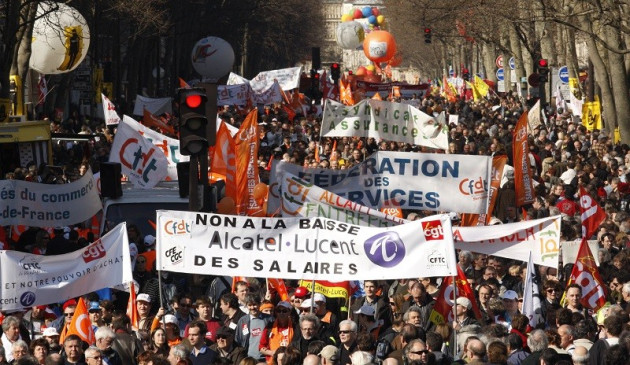 Alcatel-Lucent is to cut 10,000 jobs worldwide by the end of 2015 as part of a €1bn cost saving exercise.
The manufacturer will present the reduction plan to its European works council, outlining that 4,100 positions in Europe, the Middle East and Africa will be will be reduced, 3,800 jobs in Asia Pacific will be lost and 2,100 workers in Americas will be cut.
The company intends to reduce 900 positions in France in 2014, primarily in support, administrative and sales functions.
But the organisation also plans to recruit 200 engineers and technicians as well as possible redeployments of 900 employees by 2015 in the region.
Alcatel-Lucent's Shift Plan, announced in June by the company's new chief executive officer Michel Combes, aims to ensure a sustainable financial future and a successful transformation of the company by "repositioning it as a specialist in the next-generation technologies", according to the firm.
The employer has committed to achieve fixed cost savings of €1bn (£0.8bn, $1.3bn) or more than 15% of fixed costs by the end of 2015.
The company have said this will be achieved by reallocating research and development investment to next-generation technologies, which should represent 85% of research and development spend in 2015, as opposed to 65% today, according to the employer.
Alcatel-Lucent also hopes to reduce research and development spend in legacy technologies by 60% as well as minimising administrative, sales and support functions.
"The strategic choices we made have been validated by our customers," Combes said.
He added: "To carry out this plan we must make difficult decisions and we will make them with open and transparent dialogue with our employees and their representatives. The Shift Plan is about the company regaining control of its destiny."