DreamWorks appear to be building up quite the voiceover cast when it comes to their upcoming animation Boss Baby. Having already lined up Alec Baldwin for the titular role way back in October 2014, the project finally seems to be moving forward again now that they've recently added comedic talents Jimmy Kimmel, Lisa Kudrow, Patton Oswalt and Steve Buscemi to the roster.
Based on Marla Frazee's award-winning book of the same name, Boss Baby centres around Tim (voiced by Miles Bakshi), a seven-year-old who gets the shock of his life when he discovers that his newborn brother is actually a new fast-talking, suit-wearing, money-making genius.
Feeling eclipsed by his sibling and neglected by his parents, Tim brainstorms ways to earn their attention. In doing so he soon stumbles across a top-secret plot by a scheming CEO, who is posing as Tim's younger brother and threatens to "destroy the balance of love in the world".
To put an end to the imposter's dastardly schemes, Tim and his baby brother must work together to save their parents and subsequently prove that, briefcases and sibling rivalry aside, family bonds are a force more powerful than business deals.
Actor-turned-director Tom McGrath will be helming Boss Baby, having previously worked on Megamind, Madagascar and Mr. Peabody & Sherman. The SpongeBob SquarePants Movie's Ramsey Ann Naito is producing alongside Shrek's Denise Nolan Cascino. Michael McCullers, who has written scripts for titles as diverse as Saturday Night Live, Austin Powers and Baby Mama, has penned the latest screenplay.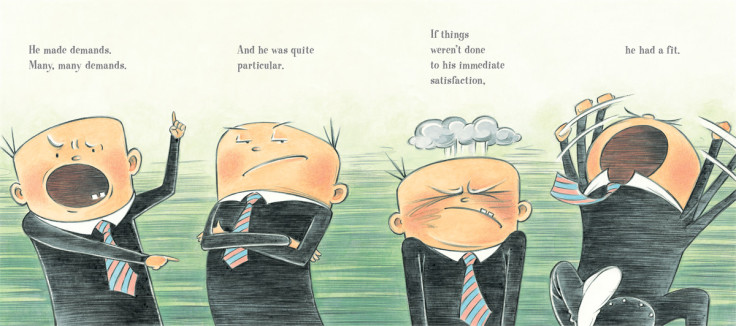 House Of Cards star Kevin Spacey was formerly linked to the film and was going to lend his voice to the film's infantile antagonist, however, he seems to have abandoned the role. Buscemi is now set to take Spacey's place, while Kimmel and Kudrow will bring Tim's baby-brained parents to life.
The movie is currently filming and is aiming to reach US cinemas in March 2017.
For more entertainment news follow A-List on Twitter @Alistinsider