Bana Alabed, a seven-year-old girl from Syria's Aleppo, whose Twitter posts on the war-torn country made headlines across the world in the last two months, posted a video on 1 February asking US President Donald Trump if he has ever gone hungry.
Alabed and her family fled to Turkey from rebel-occupied eastern Aleppo during humanitarian evacuations in December 2016. But she is still fighting for children who are stuck back home due to war.
She became the face of the crisis in Aleppo ever since she started an activist Twitter account that is run by her mother. Alabed, who already has over 366,000 followers, tweets about the tragedy that is unfolding in Syria and mainly about the destruction of Aleppo.
In her latest tweet, she urged Trump to "think of the refugees and children of Syria".
"Mr Trump have u ever had no food, no water for 24 hrs? Just think of the refugees and the children of Syria," she asked the president in the video.
Hours earlier, she had replied to a tweet by the POTUS in which he defended his executive order on travel ban saying it was intended to keep "bad people (with bad intentions) out of country". The seven-year-old responded to him asking whether she is a "terrorist" in his eyes.
Trump's order bans the entry of refugees and citizens from seven Muslim-majority nations into the US. The travel ban has drawn widespread international criticism.
Alabed had earlier written an open letter to Trump seeking his help for the Syrian children. Her mother, Fatemah, said the little girl wrote the letter to the president days before his inauguration to the White House, because "she has seen Trump many times on the TV".
"You must do something for the children of Syria because they are like your children and deserve peace like you," Alabed pleaded in the letter seen by the BBC.
She also wrote about how peaceful her life has become after coming to Turkey, but she feels sad about the "millions of Syrian children" back home who are continuing to live in horror.
Alabed is currently seeking refuge in neighbouring Turkey, which supports the Syrian opposition against President Bashar al-Assad.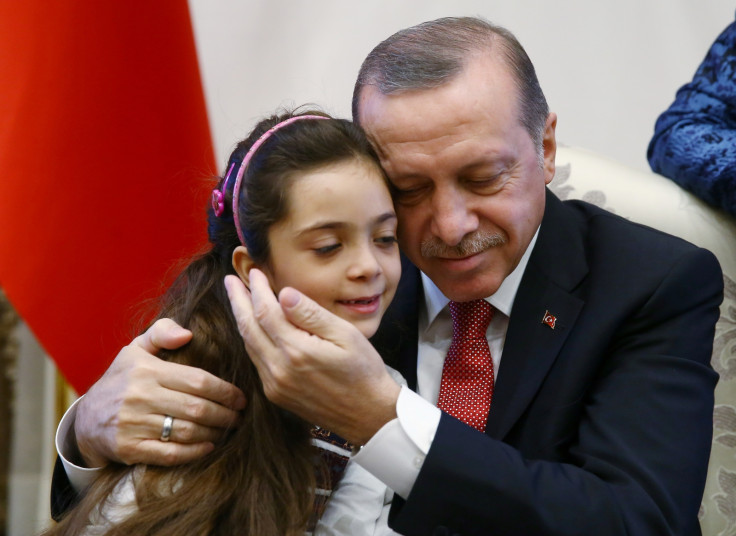 But they still have nightmares about the air strikes that bombarded their city, her mother told in an interview with the Telegraph earlier in January. However, "they are less frequent and they are starting to adjust to life outside the bombs." Fatemah added.
The multi-sided Syrian conflict is reported to have left more than 300,000 people dead, including 15,000 children.