Seven-year-old Aleppo girl whose Twitter posts on the war-ravaged Syria made headlines across the world has written a letter to the new US President, Donald Trump, seeking his help for the Syrian children.
Bana Alabed and her family fled from the war zone in east Aleppo during humanitarian evacuations in December 2016 and are now living in Turkey. However, in her Twitter posts, she has been urging authorities to evacuate all the children still stuck in the region.
Her mother, Fatemah, who helped her run the Twitter account, said her daughter wrote the letter to President Trump days before his inauguration to the White House, because "she has seen Trump many times on the TV".
"You must do something for the children of Syria because they are like your children and deserve peace like you," Alabed wrote in the letter seen by the BBC. She also wrote about how peaceful her life has become after coming to Turkey, but she feels sad about the "millions of Syrian children" back home who are continuing to live in horror.
She told Trump that she will be his friend if he promises to help Syrian children. "I am looking forward to what you will do for the children of Syria," she wrote.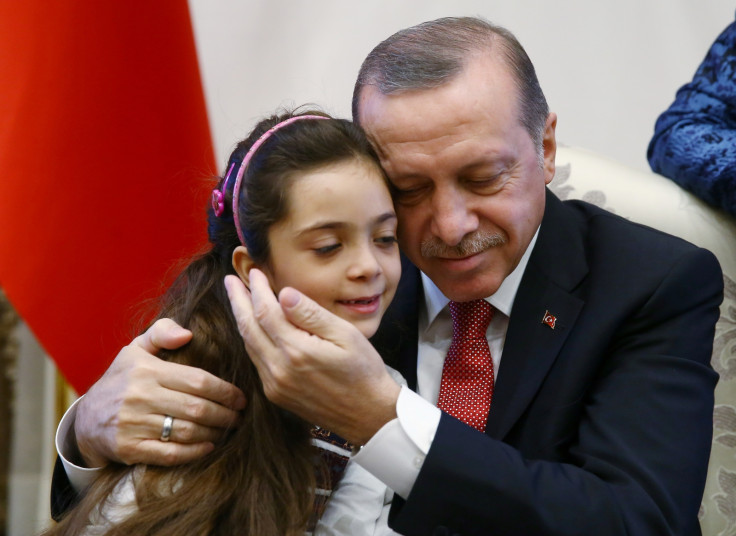 Meanwhile, it is unclear what strategy Trump will adopt with regard to the years' long Syrian civil war between President Bashar al-Assad and rebel forces who want his ouster. The ensuing war has led to millions of Syrians leaving the country in search of safe refuge in nearby countries like Turkey, Greece and Italy.
Russia is supporting the Assad regime in regaining control over parts of the country held by rebel groups. Assad recently announced on Twitter that his forces have won back east Aleppo from the rebels. Fighting is reportedly underway in other parts of the province and the country.
Entire text of Bana Alabed's letter to US President Donald Trump: