Russia and Turkey conducted joint air strikes on Islamic State (Isis) positions near al-Bab in Syria's Aleppo province over the weekend, destroying "several munitions and fuels depots" used by the militant group.
The Russian defence ministry said on Monday (23 January) that the air raids hit a total of 36 targets near the settlement of al-Bab. The operation involved nine Russian attack aircraft and eight Turkish warplanes, the ministry added.
Both Russia and Turkey, who are supporting different factions in the five-year-old Syrian civil war, recently agreed to join forces in the fight against IS (Daesh). The two countries conducted the first joint operation against Isis on 18 January and that was followed by further strikes on 21 and 22 January.
"On January 21, Russia's aerospace group and Turkish air forces conducted another joint air operation to deliver airstrikes on Islamic State targets near the settlement of al-Bab in the province of Aleppo," Russia's Tass news agency quoted the defense ministry as saying.
It added: "The operation that had been agreed with the Syrian side involved three Russian attack aircraft, including two Su-24M planes and a Su-34 bomber, and four Turkish warplanes, namely two F-16 and two F-4 jets. Twenty-two targets were hit.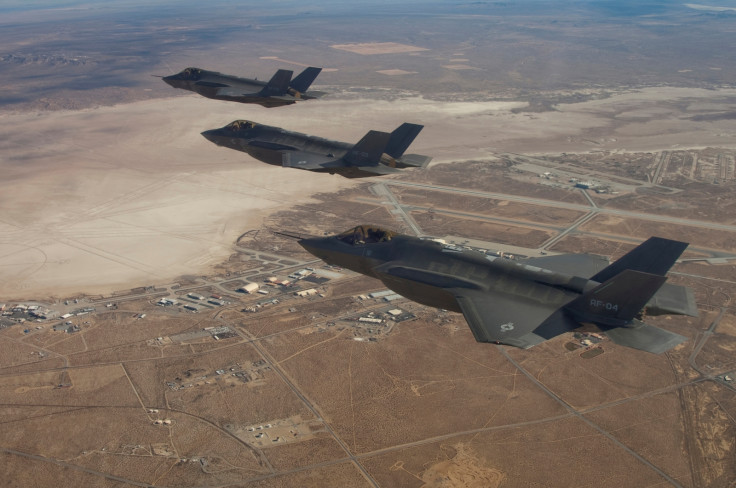 "On the following day, January 22, 2017, the command of the Russian Hmeymim-based aerospace group received from the international coalition's headquarters information about locations of Islamic State targets near the settlement of al-Bab in the province of Aleppo.
"Following a reconnaissance check with the use of unmanned aerial vehicles and space reconnaissance tools, two Russian warplanes and two planes of the international coalition delivered strikes against terrorist targets," the ministry added, noting: "As a result of the joint operation, several munitions and fuels depots and concentrations of militants with heavy weapons were destroyed."
Russia and Turkey are also brokering a peace deal between Syrian President Bashar al-Assad's forces and rebel groups to put an end to the years of hostilities. The two nations also negotiated a humanitarian ceasefire in the past weeks, but reports of clashes emerged despite the agreed truce.
The ongoing Syrian civil war and the fight against Isis have led to a grave humanitarian crisis in the country, with hundreds of thousands of people forced to leave their homes and seek refuge in other countries.