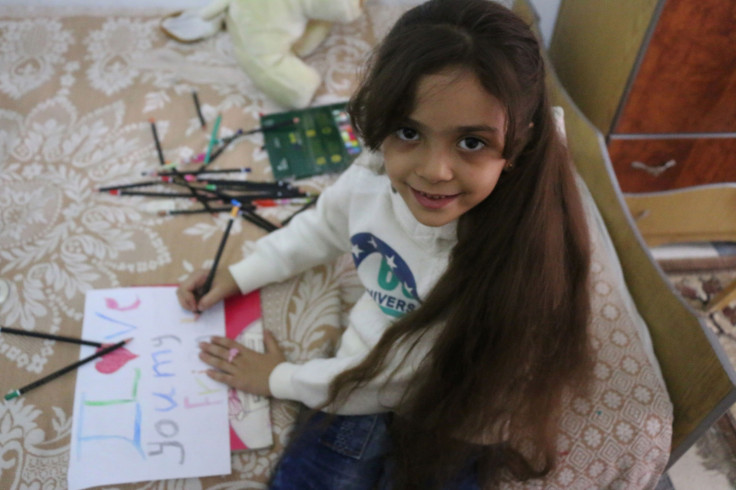 Seven-year-old Bana al-Abed, the Syrian girl who garnered a huge following on Twitter, recording her experiences by sharing heart-wrenching pictures and posts from her war-torn home in Aleppo, has been successfully evacuated from the besieged city. Bana's Twitter account briefly disappeared after she posted a message on 4 December, sparking the trending hashtag "#WhereisBana".
Bana and her family, including her mother Fatemah, father and two younger brothers were reportedly among the first groups to leave after evacuations resumed in Aleppo on 18 December. The young girl and her family were airlifted out.
A smiling Bana, dressed in a wollen hat, appeared before photographers and reporters on 19 December. She told Turkish news agency Anadolu: "We endured endless bombardment in Aleppo. We have managed to escape the destruction, because our house was reduced to rubble. I would like to say thank you to all those who have been asking about our news," BBC reported.
Bana's convoy was briefly held up by a regime checkpoint in no man's land after evacuation negotiations were briefly suspended, the Times reported. According to activists in the convoy, the group was surrounded by gunmen stopping anyone from entering or exiting the coach.
Bana's mother told a Syrian exile television station: "We suffered a lot because we had to stay on the bus for 24 hours without water or food or anything, like a prisoner or hostage."
The little girl's Twitter account is currently active. She joined Twitter in September and has since gained over 340,000 followers, including JK Rowling. Rowling sent Bana digital copies of the Harry Potter series. The social media account was created by Fatemah, who said that she decided to show the world "how much kids are suffering from bombs and everything".
The latest tweets from Bana's account come from Fatemah, who has called for "peace across Syria".
"I can't & we can't all be happy until all the remaining people who want to leave are evacuated from East Aleppo," Fatemah wrote.