Twitter account of 7-year-old Syrian girl Bana al-Abed with a huge following disappears
'We will see each other another day dear world,' Bana's mother Fatemah tweeted on 4 December.
The popular Twitter account of Bana al-Abed, a seven-year-old Syrian girl with a huge following on social media, has mysteriously disappeared after posting one last foreboding message. The young Syrian captured the hearts of hundreds of thousands of followers by sharing heartbreaking pictures and videos from her war-torn hometown of Aleppo.
On Sunday (4 December), Bana's Twitter account, which had over 100,000 followers was mysteriously deleted, CNN reports. The last message posted on 4 December from the account that Bana shares with her mother Fatemah reportedly read: "We are sure the army is capturing us now. We will see each other another day dear world. Bye. - Fatemah #Aleppo."
Although Bana has tweeted ominous messages in the past, this is the first time the account has disappeared from the platform.
Many concerned social media users quickly enquired about the account's disappearance as well as Bana and her family's safety and whereabouts using the trending hashtag "#WhereisBana"
On 28 November, Bana tweeted: "Tonight we have no house, it's bombed and I got in rubble. I saw deaths and I almost died." In another tweet the same day, she wrote, "Under heavy bombardments now. In between death and life now, please keep praying for us."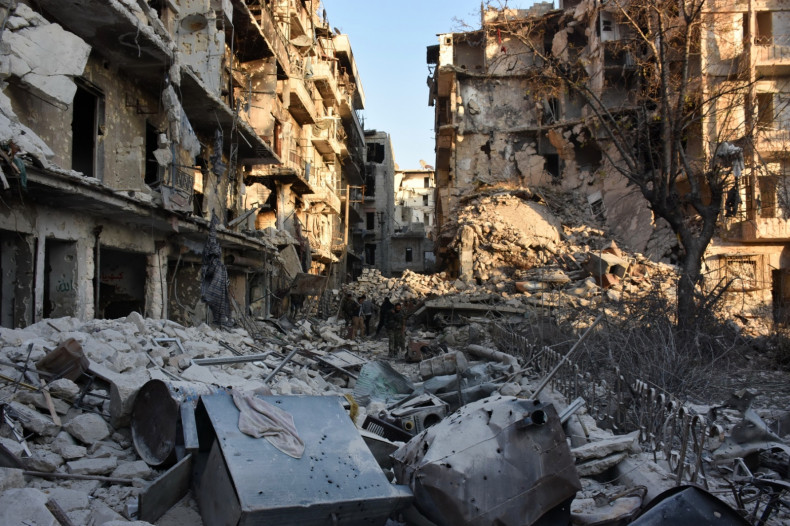 The social media account was opened by Bana's mother on 24 September, giving people around the world a glimpse of the conflict-ridden city of Aleppo through the eyes of a child.
"Bana kept asking me to share our story so the world can understand what is happening to us," Fatemah told NBC News in October. "I thought of Twitter as a means of getting our message out, especially if we tweet in the English language, so that the voice of children of Aleppo can be heard."
In November, Fatemah tweeted to J K Rowling, author of the beloved Harry Potter series, asking for a copy of the first Harry Potter book. Rowling responded by sending her digital copies of the entire series after which Bana tweeted a photo of herself thanking the author for the books.
The little girl previously tweeted that she likes reading "to forget the war".
Earlier this month, she tweeted to Rowling saying: "I am sick now, I have no medicine, no home, no clean water. This will make me die before a bomb kills me." Rowling retweeted the video that was sent directly to her in which al-Abed said: "I am on the run. Now I fear being killed. Please save us."
Now, users who search for Bana's Twitter account @AlabedBana are met with an error message that reads: "Sorry, that page doesn't exist." Since the account's unexpected disappearance, Rowling retweeted multiple posts from users worried about the girl and her family.
According to a report from the United Nations Office for the Coordination of Humanitarian Affairs, an estimated 31,500 people from east Aleppo were displaced in the last four days, as of 3 December.
"I just hope she reappears somewhere safer than her current place," one Twitter user posted. "Please, she's just a seven years old girl #WhereIsBana #StandWithAleppo." Another tweeted, "Please God let her be found alive."