Sir Alex Ferguson has announced his retirement from Manchester United at the end of the season. And English football, indeed even European football, will take some time to recover from the impact of that decision.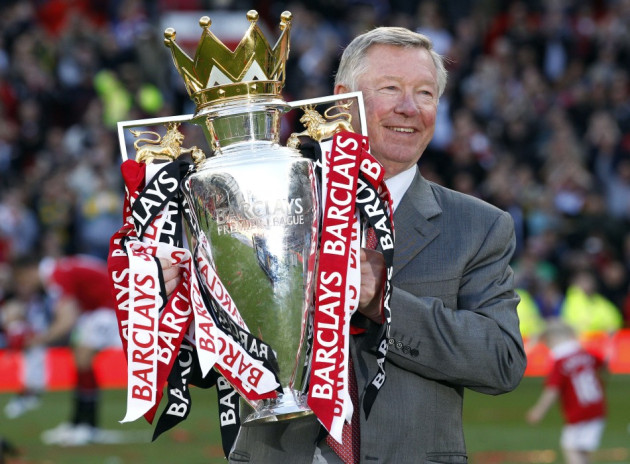 The 71-year-old Scot will resign as one of the most highly decorated managers in the history of the game, with 38 titles in his 26 years in charge. Were we to list each one and the entirety of Fergie's impact on the game, we would very likely run out of space.
Instead, IBTimes UK picks some of the innumerable messages flooding Twitter, as a measure of the impact SAF has had on fans, players, clubs and other people within the game.
Players' and Premier League's Reactions
Former Dutch international Ruud van Nistlerooy, who spent five seasons at Old Trafford before moving to Real Madrid, posts: "2001-2006, 219 games,150 goals under the most successful manager in football history. It was a unique privilege. #SAF "
Richard Scudamore, the chief executive of the Premier League and a man who has had his fair share of battles with Ferguson, remains effusive in his praise for the United boss, writing: "Whatever the future holds, one thing is for certain, the #BPL will not be the same without him."
They may be rivals but even Manchester City captain, Vincent Kompany, realises the magnitude of the moment. The Belgian centre-back posted: "Sir Alex, one of the best managers of all time. After 26 years of success in the game, we all owe him a tribute."
Newcastle United right-back Danny Simpson spent three years under Ferguson, as he graduated from the United academy in 2006. The 26-year-old may now swear allegiance to the Magpies but he remembers the debt he owes Ferguson: "Wow I can't believe Sir Alex has actually retired. It doesn't seem real. He's an absolute legend n I'm privileged to say I worked with him."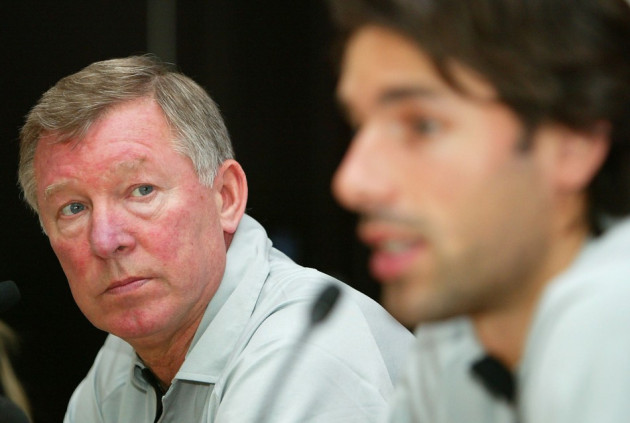 Michael Owen may have spent three relatively forgotten seasons at Old Trafford but the former England international admitted to finding it difficult to come to terms with his former boss' decision: "It's just not sinking in! Manchester United with no Sir Alex just doesn't feel right. What a man and great that it has ended on his terms."
Chelsea midfielder Michael Essien, presently on loan to Madrid, tweets: "Sir Alex. A legend and one of the greatest managers ever. Good luck in your retirement. #respect."
Meanwhile, Chelsea FC were quick to honour their former opponent: "All at #CFC would like to wish Sir Alex Ferguson the very best in his retirement. He has been a fantastic adversary over 26 years."
Patrick Vieira, an Arsenal icon, and a football great in his own right, posts: "It is the end of an era for a truly great ambassador, not only for the Premier League but for football overall. Best of luck to Sir Alex."
Arsenal FC, who know a little about long-serving managers, posted: "Everyone at Arsenal wishes Sir Alex Ferguson health and happiness following the announcement of his retirement as Manchester United manager."
Fans' Reactions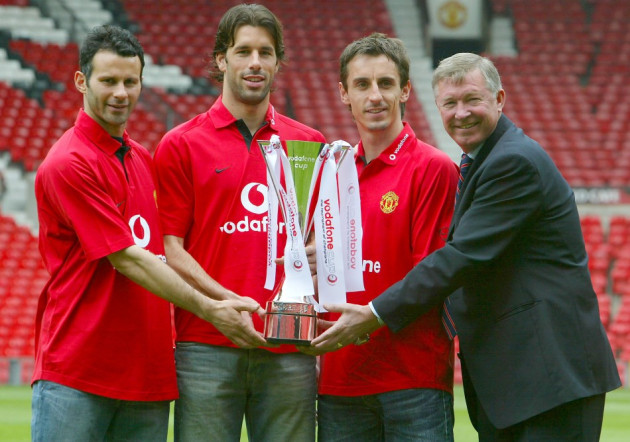 Kelly Griffith, @KelGriff86, tweeted: "893 win , 337 draw, 267 lose,26 years,38 trophies,13 league titles,2 Champions League Crowns, 5 FACups, 4 LeagueCups #thankyousiralex."
Arun Ananth, @Arun_ha, tweeted: "Beckham,ronaldo,Rooney,giggs,scholes,cantona,rvn,neville and the list goes on......the talents he has nurtured.AMAZING!!!! #thankyousiralex "
Professor Chaos, @__Hari__, tweeted: "When my dad bought our first TV cable connection, I was 7. I saw #MUFC. A fan was born. This kid saw happiness through you. #ThankYouSirAlex."
Simon Dawkins, @simondawkins23, posted: "I grew up hating him and ended up having so much respect for him, no matter what football will never be the same! #thankyousiralex"