Alex Oxlade-Chamberlain hails the return of key players ahead of busy schedule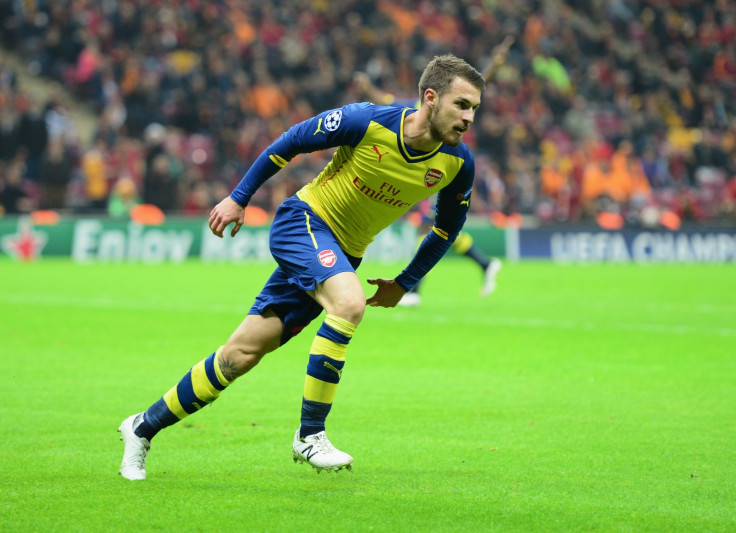 Arsenal midfielder Alex Oxlade-Chamberlain believes that the return of Mesut Ozil and Theo Walcott will reap major dividends for Arsenal in the latter half of the season.
The duo missed a major part of the 2014-15 season, with Ozil sidelined due to a knee problem since October, while Walcott was out with an anterior cruciate ligament injury since January 2014. The duo have been seen only on five occasions together on the pitch and fans are now looking forward to some pace and swift moves between the two.
Ozil, who thrived on assisting speedsters like Cristiano Ronaldo during his time at Real Madrid, will look to regain his form and prove what he is capable of, with Walcott and Alexis Sanchez to feed off him.
Ramsey is back after picking up a hamstring injury and the three of them can run riot in the league, with the Welshman showing signs of regaining his form from last season.
Chamberlain believes that with the whole squad firing, they have a major chance of closing in on the gap with Chelsea, who are currently 13 points ahead at the top of the table.
"For a large majority of the season we have been without Mesut, and Aaron for a spell and Theo as well. o have those kinds of players back is only good for us, and I'm sure they'll come back and play a massive role in the rest of our season," Chamberlain told the official Arsenal website.
"It has been a bit of a strange up-and-down season. There have definitely been better starts but as you look at it at the moment, we are still there or thereabouts and there is still a lot of football to be played.
"We are still in a really good place in the Champions League, still in the FA Cup and in the league it is tight at the top around the teams in third, fourth and fifth.
"Chelsea have a little lead on everyone, but in terms of football to be played I think it's quite exciting to think how the back end of the season could go," he concluded.
© Copyright IBTimes 2023. All rights reserved.