Alex Oxlade-Chamberlain: 'I Have Never Seen Anyone Working Harder Than Alexis Sanchez'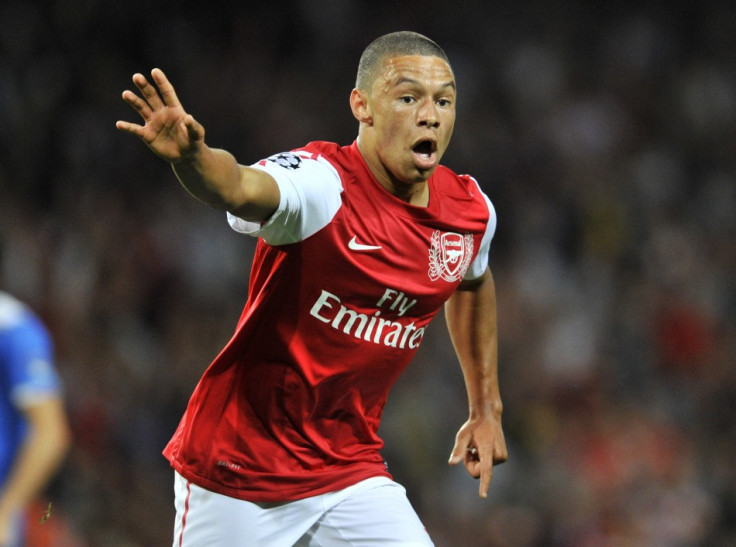 Alex Oxlade-Chamberlain has lavished praise on Arsenal new signing Alexis Sanchez, claiming he has never seen anyone working as hard as the former Barcelona star.
The Chilean international made a move to the Emirates Stadium from Barcelona in the summer reportedly for £32m after manager Arsene Wenger's side beat Liverpool and Juventus in the race for his services.
Sanchez has since proved not only a vast talent with clinical skills up-front but has also showed off his hard-working attitude, pressing the rivals and helping Arsenal's defenders.
The 25-year-old has already scored five goals in eight appearances for the club, including the crucial attempt against Besiktas to secure the qualification into the group stages of the Champions League earlier in the season.
Oxlade-Chamberlain has hailed Sanchez's performances since his summer move to north London, while he praised his quick adaptation to the Premier League pace
"Alexis is a brilliant player and he does stuff that really does surprise you and you think 'how has he got out of that one?'," Oxlade-Chamberlain said to Arsenal official website.
"And, like against Southampton [in the Capital One Cup elimination], he'll step up and put a free-kick in the top corner. To be fair, I knew he was going to do that because in the warm-up he had four in a row in front of a lot of fans.
"When he stood up to take the free-kick in the game, I said to Kieran [Gibbs] 'this is going in, you should have seen him in the warm-up' and he put it top corner.
But, alongside his goals, Oxlade-Chamberlain is also impressed by Sanchez's hunger for the game.
"It's moments of brilliance like that [which show his quality] but at the same time he works harder than I think I've seen anyone work. He is so skilful but he also does the defensive work up-front and sets the tone," he said.
The Chile international was awarded with the Vitality Player of the Month award for September while his volley goal during the 2-2 draw against Manchester City was also voted as the club's goal of the month.
© Copyright IBTimes 2023. All rights reserved.