Alexei Navalny: Vladimir Putin critic and Boris Nemtsov ally freed from Russian prison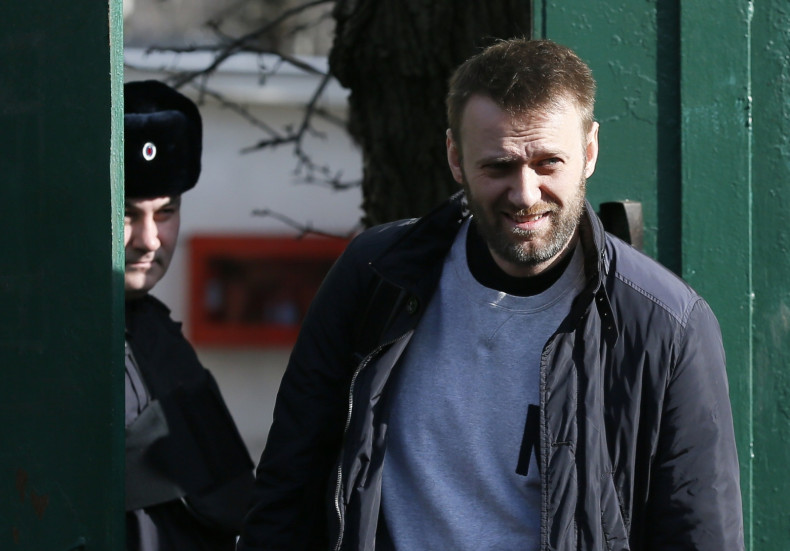 Russian opposition politician Alexei Navalny has been freed from prison and vowed to continue the fight against the Russian government uncowed by the murder of fellow Vladimir Putin critic Boris Nemtsov.
After serving 15 days in the Moscow detention centre, Navalny said he would go to visit Nemtsov's grave, having been denied permission to attend the politician's funeral by prison authorities earlier in March.
"There will be no let-up in our efforts, we will give up nothing. This act of terror has not achieved its goal in this sense," Navalny said. "I am not frightened and I am sure my associates are not frightened either."
The 1 March rally, which Navalny leafleted for and which Nemtsov described as a protest against government corruption and repression, instead became one in memory of former deputy prime minister Nemtsov, who was shot dead within sight of the Kremlin on 27 February.
Nemtsov's allies claim the killing was politically motivated. The Kremlin denies any involvement and claims the aim is to destabilise Russia.
In 2014, Navalny and his brother Oleg were found guilty of stealing 30 million rubles (£300,000, $462,000) from companies.
Oleg was given a three-and-a-half-year sentence, while Navalny was given a suspended sentence. He alleges the charges against him are politically motivated.
Navalny and Nemtsov led mass rallies against the Russian government in 2011 and 2012 but the movement has failed to form an effective challenge to Putin.