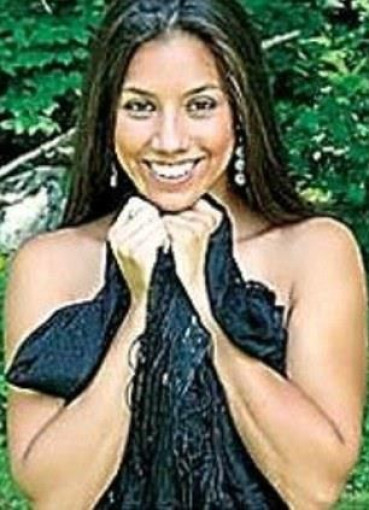 A sex scandal has erupted in a sleepy New England town after a Zumba dance teacher, accused in the media of being a famous porn star, was charged by police with prostitution and secretly videotaping the encounters.
Police have alleged that Alexis Wright, 29, used her Zumba fitness studio and the office of her 56-year-old business partner Mark Strong in Kennebunk, Maine, for paid sex. Police added that she had up to 150 customers.
Wright and Strong, a private investigator, allegedly recorded some of the sex sessions. The pair have been indicted by a grand jury on more than 160 counts of prostitution and invasion of privacy. They have pleaded not guilty.
Local media reported that Wright was an active porn star, who had posted several videos on the web showing her stripping and dancing naked or having sex with unidentified men.
Authorities have not confirmed whether the men in the videos were clients or actors.
A girl strongly resembling Wright held accounts on a number of porn sites and blogs under names such as Kikicu, Lexi, Lexilove, Zumba Whore and Maine Zumba Queen.
"I live in a small town in Maine and have my own dance studio, many in my community do not realise that I am an exhibitionist and that I crave sex," one profile read. "I have had sex with many of the married men locally and it is satisfying to know that I am providing them with what they are not getting at home. If the women only knew."
The blog has been taken down.
Wright's customers have been charged with engaging in prostitution, which carries a fine of $200 (£123) or up to six months in jail for repeat offenders. Names of the offenders will shortly be released by the police.
The court turned down applications by some of the men to quash the release of names on the grounds that publication would have caused "irreparable harm" to their reputations, family life and businesses, CNN reported.
The judge, Thomas Warren, ruled that publication of the names was essential to public confidence in the justice system.
According the Press Herald newspaper of Portland, videotapes showing Wright engaging in sexual activities with numerous men, a listing of charges for different services and a customer record were found by police in Wright's studio.