Algeria's Prime Minister Abdelmalek Sellal has confirmed that 37 foreigners were killed during the siege of a gas plant in the east of the country. Five hostages remain unaccounted for.
Sellal said that 29 terrorists were killed and three captured in a raid by the Algerian army to clear the BP-Statoil-Sonatrach gas complex near the town of In Amenas.
Earlier figures put the toll as high as 81.
He added that at least one of the Islamist militants killed was a Canadian national, named only as Chedad.
Details have begun to emerge of the four-day ordeal of the hundreds of hostages caught up in the siege.
"It was horrifying," French hostage Alexandre Berceaux, 32, told journalists. "There was gunfire everywhere.
"The alarm went off and no one had any idea of what was going on," Berceaux, who worked for the CIS catering company, said. He hid under his bed for 40 hours before being rescued by Algerian troops.
"When the military came to get me, I did not know whether it was over. They arrived with [Algerian] colleagues; otherwise I would never have opened the door," Berceaux said.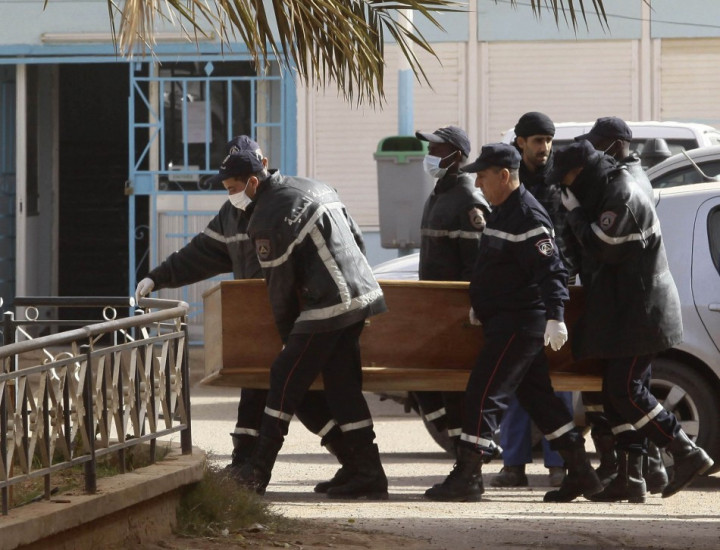 Hostage 'blown up'
"I was just outside my office when I saw the terrorists coming," a Romanian worker at the plant told French newspaper Le Monde.
"They started shooting at the security guards," he said. "As they entered, they started taking hostages. I barricaded myself in the office with a colleague; we blocked the entrance with a piece of furniture."
Led by former al-Qaida in the Islamic Maghreb (Aqim) member Mokhtar Belmokhtar, terrorists reportedly targeted foreign workers and let many Algerians leave unharmed.
"The terrorists said: 'You have nothing to do with this; you are Algerians and Muslims. We won't keep you, we only want the foreigners'," Algerian survivor Iba el-Haza, a driver at the gas plant, said.
"They rounded up the expats, making them all wear explosives around their necks while standing in a circle," another Algerian worker, who preferred to remain anonymous, told the Mail on Sunday.
"The attackers were carrying Kalashnikovs and bombs and went through the complex, seeking out expats and forcing them into a circle.
"I was allowed to go but before I did, I saw many Britons killed," he said. "One Westerner trying to give first aid was blown up by the terrorists."
Six Britons and a Colombian national who lived in the UK are among the confirmed victims of the siege.
Former British speed skier Carson Bilsland, 46, from Blairgowrie, was the fourth British victim to be identified. The others were named as Garry Barlow, 47, and Paul Morgan, 46, from Liverpool, and Kenneth Whiteside, 59, from Glenrothes, Fife.
Nationals from the US, Japan, Norway, Romania, Malaysia, the Philippines and Romania and Algeria also lost their lives in the attack, Sellal said. Some were executed, he said.
"The terrorists also shot some of the hostages in the head," the PM said.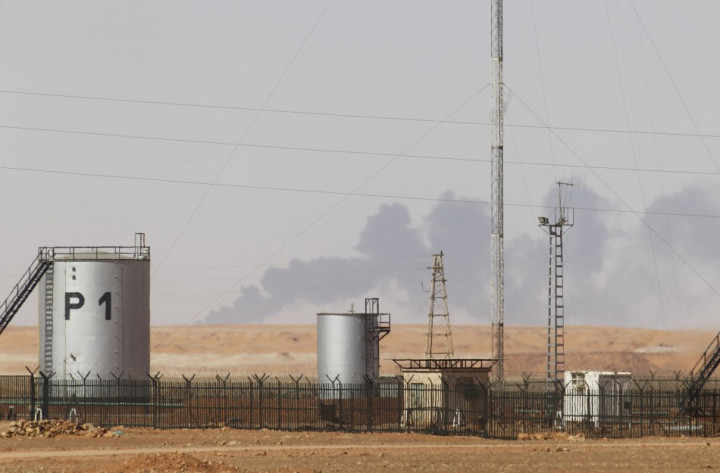 Escape in the desert
Briton Tony Grisedale, 60, from Workington, Cumbria, survived by barricading himself in his room until Algerian forces rescued him.
"I just went back to the accommodation, locked the door, battened down the shutters, knocked the lights off and kept quiet," Grisedale said.
"I had about seven litres of water. There was no food for two days, no telecommunications, no electricity, no running water. So I just lay still and relaxed. There were RPGs [rocket-propelled grenades] and gunfire going on so I kept out of the way and didn't stick my head out."
Alan Wright, 37, from Portsoy, Aberdeenshire escaped with other local and international workers after cutting a hole in the wire perimeter fences.
Before fleeing, he managed to call his wife, Karlyn, 31, to reassure her and their two daughters, aged four and 18 months.
"I didn't want my last words to be in a crackling voice on a satellite phone telling a lie," he said.
Once outside, Wright and his fellow escapees reached a group of Algerian soldiers patrolling the perimeter of the plant.
Wright said he feared he had "escaped into the hands of the terrorists" as he had been told militants were disguised as Algerian troops.
"What you still don't know is it the terrorists or is it the gendarmes? They started calling us up one by one. As you got there you were searched. Then you thought you have just made the biggest mistake of your life," Wright said.
Eight other hostages, among them a 57-year-old Norwegian man, escaped from the terrorists in a similar way.
They did not meet an Algerian patrol and had to walk for 15 hours through the desert before they stumbled on the town of In Amenas, 25 miles (40km) away. They were said to be exhausted and severely dehydrated.
Sellal said intelligence suggested that the militants had prepared the attack in December in Mali. They launched from Libya.
Aqim said the attack was in retaliation for French intervention against Islamists in Mali.