Saudi Arabia has announced plans to execute four individuals convicted of terror charges, fuelling speculation that pro-democracy protester Ali Mohammed al-Nimr could be among them.
Saudi news outlet Okaz reported the group of four would be executed pending the endorsement of Supreme Court judges. It added that they were the tail end of 47 prisoners executed in January, which included Nimr's uncle, the influential Shia cleric Nimr al-Nimr.
The human rights organisation Reprive has said the reports raise fears for three juveniles who are awaiting execution after their sentences, including al-Nimr. The group mentions Dawood al-Marhoon and Abdullah al-Zaher, who were arrested with the 21-year-old in 2012. Reprive claims all three were tortured into confessions.
Maya Foa, head of the death penalty team at Reprieve, said in a statement: "These reports are deeply worrying. January's mass execution included political protestors and juveniles - these prisoners weren't 'terrorists', but ordinary people who lost their lives for the so-called 'crime' of speaking out against the Saudi regime.
"It would be appalling if the Saudis now executed three further juveniles who were brutally tortured into 'confessing'. The British government and others must look beyond the Saudi propaganda machine, and do all they can to prevent January's outrages from being repeated."
A spokesperson for Amnesty International told IBTimes UK they had no specific information about the most recent reports, but that Nimr was under imminent risk of execution.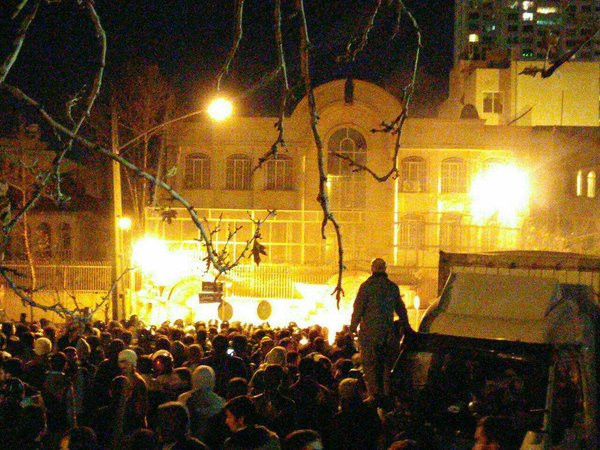 "We don't have any information to suggest he is one of [the four] but we have said several times before that he is at imminent risk and could be executed at any time," they said.
Nimr, who was 17 when he was arrested in 2012 for his role in Arab Spring protests in Saudi Arabia, was sentenced to die by beheading and crucifixion after a closed trial.
His charges ranged from possession of firearms to encouraging pro-democracy demonstrations with his BlackBerry in Saudi Arabia's restive Eastern Province, which his home to many of the country's 2.7 million-strong Shia minority.
Activists and campaigners allege Nimr's conviction was politically motivated because of his family links to Sheikh Nimr Baqr al-Nimr.
The execution of the Shia cleric at the beginning of the 2016 sparked protests in Tehran and caused an international diplomatic incident, as Sunni Saudi Arabia faced off with regional rival Shia Iran.
Protesters broke into the Saudi embassy in the Iranian capital and the two countries cut diplomatic ties over the fallout from Nimr's killing.
Saudi Arabia has one of the highest execution rates in the world, with only China and Iran carrying out more judicial killings. The gulf nation carried out its 71st execution in 2016 in Tabuk on 8 March, executing eight for drug smuggling.