Saudi Arabia: UK under fire from rights groups for not confronting kingdom on executions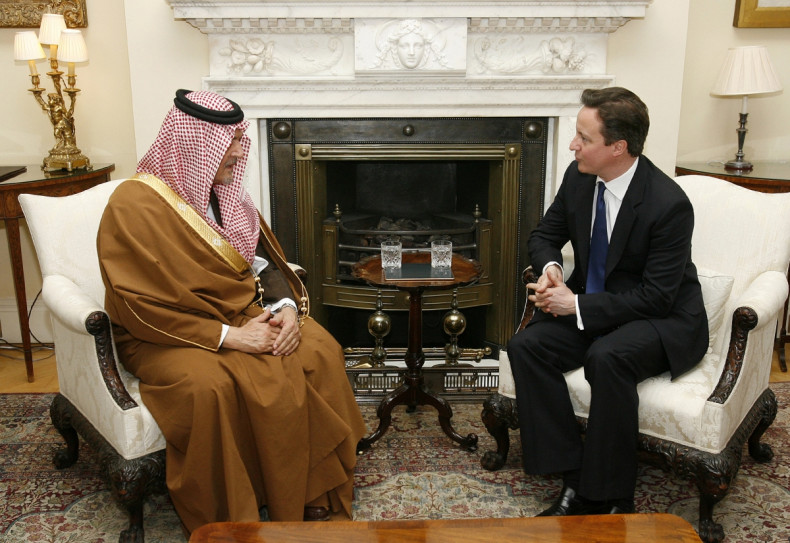 The British government has been criticised by human rights organisations after omitting Saudi Arabia from a list of 30 countries that diplomats were expected to confront over the death penalty.
The list included prominent exercisers of capital punishment like the US, China, and Iran. It also included a number of smaller nations such as Barbados, Singapore and Jordan which between them, sentenced 10 people to death in 2014.
The kingdom is the only major user of the punishment to be omitted from the Foreign Office list which was distributed to diplomats in 2011 as part of a five-year plan aiming to restrict the use of executions around the world.
Maya Foa, Director of the death penalty team at international human rights organisation Reprieve told The Independent: "Saudi Arabia has consistently ranked in the world's top five executioners, and a large proportion of beheadings carried out in the country have been for non-violent offences, including protest.
"It is shocking that the kingdom was absent from the countries targeted by the UK's death penalty strategy over the past five years, when every other major executioner in the world – China, Iran, Iraq, the US and Pakistan – was included."
Amnesty International. Head of Policy Allan Hogarth told the newspaper: "We've become increasingly alarmed that the UK government has been bending over backwards to avoid criticising Saudi Arabia's appalling human rights record.
"Ministers are always harping on about how their 'engaged' relationship with Riyadh means they can talk 'frankly' on issues like human rights, but what do these conversations actually consist of and what have they ever achieved? Apparently very little."
In 2015, Saudi Arabia beheaded 158 people, its highest level of executions in more than 20 years, according to Human Rights Watch (HRW).On New Year 's Day, the Saudis executed 47 prisoners, including prominent Shia cleric Sheikh Nimr al-Nimr, for his role in anti-government protests in 2011 and 2012.
The execution sparked widespread unrest in the Middle East against the Sunni kingdom. Foreign Office minister, Tobias Ellwood rather than Prime Minister David Cameron expressed his disappointment at the slew of executions on January 1.
The UK has billions of pounds of defence contracts with the kingdom and they co-operate on security issues which critics argue prohibit British politicians from challenging the oil-rich Saudis on human rights.
A Foreign Office spokeswoman said: "A full list of countries of concerns was published in March 2015 in the Annual Human Rights Report, that includes Saudi Arabia and its use of the death penalty. The Government opposes the death penalty in all circumstances as a matter of principle and continues to raise concerns with the Saudi authorities at the highest levels."