Ali Mohammed al-Nimr: Saudi rage as International Book Fair strips country of lead role over planned beheading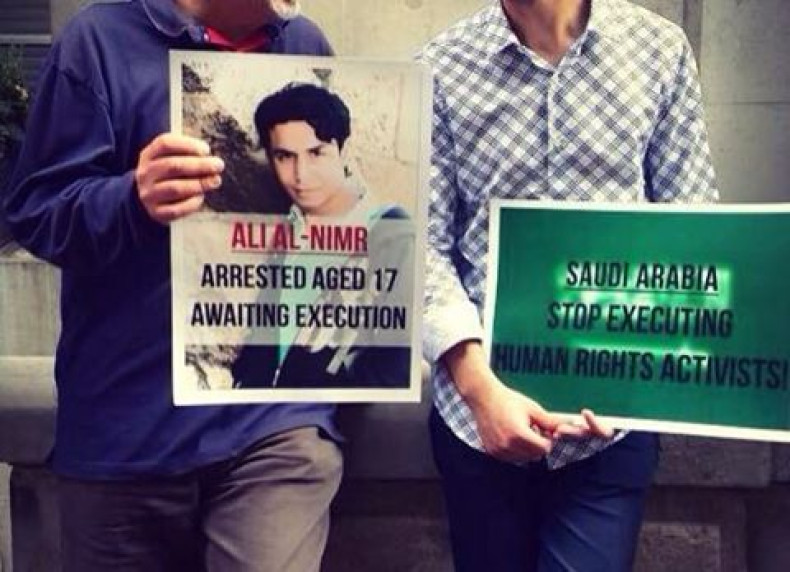 Saudi Arabia has been stripped of its expected guest of honour status at an Italian literature festival due to the death sentence by beheading handed to a young protester in the Sunni kingdom. The decision by the state-sponsored Turin International Book Fair has caused diplomatic friction between Rome and Riyadh.
In response, the Saudi ambassador issued a long statement claiming criticism of his country's human rights record comes from "ill-informed" individuals and he kindly urged Italians to mind their own business.
"You might not like some sides of our culture, values and laws but these are ours and not yours," ambassador Rayed Krimly wrote. "It is not our custom to interfere in the internal affairs of other countries and we certainly do not tolerate that others interfere with ours."
The Italian foreign ministry did not reply to a request from IBTimes UK for a comment before this story was published.
Saudi Arabia was widely expected to be the central focus of the annual book fair but, on 6 October, organisers announced they had decided against the Gulf country's participation due to alleged human rights violations in connection with the sentencing of 21-year-old dissident Ali Mohammed al-Nimr.
Nimr, the nephew of a vocal Shia cleric and activist, was arrested in 2012, when he was 17, for taking part in a protest. According to human rights organisation Reprieve, he was forced to sign a confession under torture and has since been sentence to death on a diverse set of charges, including attacking police, breaking allegiance to the king, setting up terror cells, rioting and robbing a pharmacy.
Under Saudi Arabia's draconian legal system, he is to be beheaded and his body crucified in public. The case has triggered uproar worldwide, prompting the public backers of the literature event to urge that organisers reconsider Riyadh's leading candidacy for an honour role.
Since 2001, a world government has been invited to showcase the best of its country's literature shaping the fair's contents. Brazil, Portugal, Egypt, Russia and Israel have held the role in recent years.
Saudi Arabia was in advanced takes to take central stage in 2016 but the deal collapsed after local authorities funding the festival spoke against it. Both Turin's centre-left mayor Piero Fassino and regional president Sergio Chiamparino said Saudi participation would have been against the fair's values.
"We believe it is necessary to reconsider the invitation as in this historic period there is a need to unambiguous and coherent messages in support of human rights," Chiamparino said. As a consequence, organisers opted not to name any guest nation for the first time in more than a decade, saying the 2016 fair will focus on Arab literature at large.
The quarrel came as Prime Minister David Cameron said he will "look to see if there is an opportunity" to raise Nimr's issue with Saudi rulers after a Saudi court upheld a beheading sentence against another young protester, Dawoud al-Marhoon.
Maya Foa, director of the death penalty team at Reprieve, said: "Ali al-Nimr's case has rightly prompted revulsion among the international community – it is therefore horrifying that the Saudi government is pushing ahead with plans to exact a similarly brutal sentence on another juvenile."