Campaigners hope Saudi Arabia's King Salman bin Abdulaziz will pardon death row prisoner Ali Mohammed al-Nimr on the Muslim festival of Eid al-Adha this week.
Al-Nimr, who was 17 when he was arrested in 2012, has been sentenced to die by beheading and crucifixion, NGOs claimed earlier in September, after a closed trial on charges ranging from possession of firearms to encouraging pro-democracy protests using his BlackBerry in Saudi Arabia's restive Eastern Province, which his home to many of the country's 2.7 million strong Shia minority.
Activists and campaigners allege al-Nimr's conviction is politically motivated as he is the nephew of prominent Shia cleric and campaigner Sheikh Nimr Baqr al-Nimr, who was himself sentenced to death for terrorism offences and "waging war on God". They also claim al-Nimr was tortured after his arrest in 2012 and forced to sign a confession.
It is relatively common for Saudi kings to pardon prisoners during Muslim festivals including Ramadan and Eid al-Fitr, which marks the end of the annual month of fasting, but al-Nimr's status as a political prisoner and the nephew of such a prominent Shia activist could undermine hope of mercy for the protester.
Zena Esia, a research assistant at the European Saudi Organisation for Human Rights, said it was still not clear whether King Salman had signed al-Nimr's death warrant after his appeal was denied earlier in September. As is the custom in Saudi Arabia, family members are not informed until after executions have taken place, so al-Nimr could be put to death at any time.
"The only way to get Ali out of this would be a royal pardon. Whether he will be released or not depends on what the king decides," said Esia, whose organisation has been lobbying for Ali and his uncle's case at the UN.
"We can just hope. There is a lot of pressure going on at the United Nations. It really seems to be picking up in terms of international and state pressure. But Saudi Arabia came out today talking about how their death penalty was a fair form of justice in their system so it could swing both ways. Saudi Arabia is generally very unpredictable and there is a lot of discretion in the way that they deal with individual cases."
When the news broke, al-Nimr's case went viral on social media, with the hashtag #AliMohammedAl_Nimr and #Ali_AlNimr trending on Twitter. His case was highlighted in a statement to the UN Human Rights Council this week and by TV satirist Bill Maher.
But Saudi Arabia's reaction to global criticism can be erratic. While the exposure of al-Nimr's case could persuade King Salman to step in and pardon him, it could equally push the Saudis into making an example of him. As well as al-Nimr, two other minors are currently on death row after attending protests in Saudi Arabia.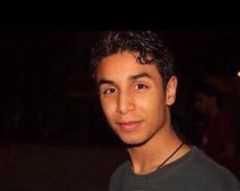 Despite this risk, Esia said silence is not an option. She pointed out al-Nimr's family have avoided the media and kept relatively quiet since his arrest for fear of inflaming the situation, but after his appeal was denied, both his mother and father took to Twitter to highlight his case.
The case has caused massive criticism internationally after Saudi Arabia's UN ambassador was appointed chair of an independent panel of experts at the UN Human Rights Council in June. Saudi Arabia earlier withdrew a controversial bid to head up the council in the face of criticism of its human rights record.
Despite global condemnation, the Saudi government has continued to carry out executions at a high rate since King Salman came to power in January 2015.
On 6 May, the Kingdom carried out its 79th execution of the year, and it is already close to surpassing its 2014 total of 87 executions. The Saudi government maintains all cases are tried in accordance with Sharia law, and with strict fair trial standards observed.
According to Amnesty International, Saudi Arabia has one of the highest execution rates in the world, with only China and Iran carrying out more judicial killings. But while execution is often applied to criminals, Saudi Arabia has not executed a political prisoner for decades.