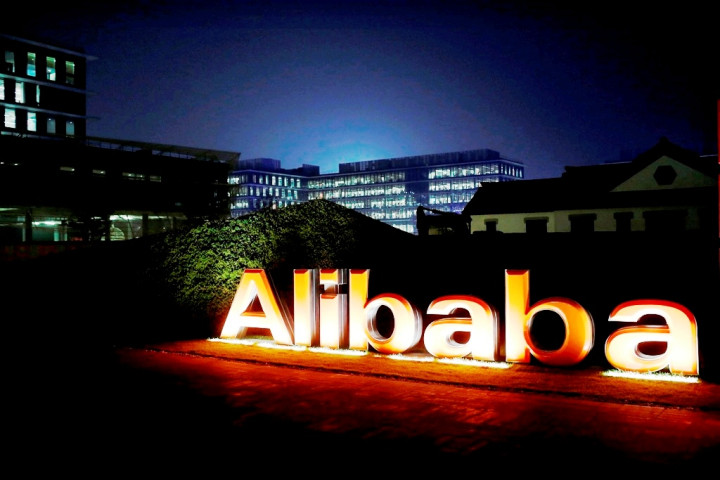 Alibaba Group Holding could partner with eBay's payments unit PayPal in a bid to expand its payment options.
The Chinese e-commerce giant also views Apple's payment system as helping Chinese consumers when Alibaba-affiliate Alipay is not accepted, Bloomberg reported.
Alibaba does not have much of a presence among US retail customers, but is a household name in China.
Alibaba Vice Chairman Joseph Tsai told the news agency on 11 November: "If you look at our footprint of being the largest online payment company in China, and PayPal's position of having a very good international position, not just in the US but also in some other countries, these are some complementary footprints."
Singles' Day Record
Earlier, Alibaba reported more than $9bn (£5.6bn, €7.2bn) in sales on China's "Singles' Day" fiesta on 11 November – an annual event in the country that compares with the West's "Cyber Monday" or "Black Friday".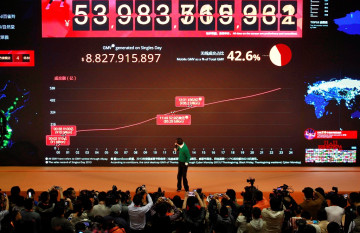 Real-time figures on a giant screen at Alibaba's expansive Hangzhou campus surged past 2013's record to 57.1bn yuan ($9.3bn) just after midnight, after Chinese and overseas shoppers bought heavily discounted goods online, Reuters reported.
Founder and Executive Chairman Jack Ma said earlier on Tuesday that Alipay, China's largest payments service, "will definitely go public", probably in China.
Ma, speaking to China's state-run CCTV did not provide a timeline for when the subsidiary might commence a public share sale.
Nor did he spell out whether it will be Alipay or its parent, Zhejiang Ant Small and Micro Financial Services Group, that lists. Alibaba's financial services arm is not a part of the NYSE-traded Alibaba Group.
In late October, Ma said he was open to working with technology major Apple on mobile payments.
In September eBay announced plans to spin off PayPal into a publicly traded firm in the second half of 2015.
Alibaba reported sales of 35bn yuan during the 2013's Singles' Day celebration.
China's Singles' Day was created by Alibaba in 2009 to tap into a growing trend where mainland Chinese people without a partner would buy things for themselves, in a tongue-in-cheek protest over Valentine's day.