Police have said they believe the man found dead days after the discovery of missing Alice Gross's body was responsible for her murder.
Alice had been missing for a month when her body was found in the River Brent in west London on 30 September. A week after the 14-year-old was reported missing, Latvian Arnis Zalkans also disappeared.
The body of Zalkans, who was previously convicted of murdering his wife, was found hanged on 4 October just five minutes from the canal path where Alice was last seen alive.
The Crown Prosecution Service (CPS) have now confirmed if he was alive, there would have been enough evidence to charge with Zalkans with Alice's murder after he was previously identified as the main suspect.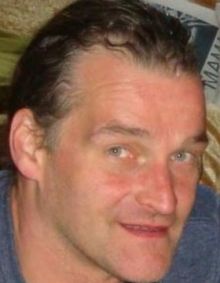 He was linked to the teenager's murder after CCTV footage of Alice walking along the Grand Union Canal showed Zalkalns cycling in the same direction a few minutes later.
Detective chief inspector Andy Chalmers said the motivation behind the murder was "most likely sexual".
Police said factors such as Alice's iPhone cover been found in Zalkan's garden and DNA from a cigarette butt found metres from where Alice's body belonging to Zalkans would have provided enough evidence to bring forward a murder charge.
A previous inquest into Alice's death heard that the teenager's body was wrapped in a bag and weighted down by logs and house bricks.
Her body was found following the biggest police search operation since the 7/7 terror attacks in London in 2005.
Zalkans spent seven years in jail in Latvia after been found guilty of murdering his wife in 1998. Despite his conviction, police said he had entered the UK legally.
Chalmers, said: "I am satisfied that the evidence points firmly to Zalkalns as being responsible for the abduction and murder of Alice. I believed it was important for the CPS to assess the evidence that the investigation team had found against him to reassure Alice's family and the community, who were so affected by her disappearance.
"The public support for our investigation in the local community was overwhelming. I hope that the CPS's decision that, if he was alive, Zalkalns would have been charged with Alice's murder will in some way help the community come to terms."
Tim Thompson, deputy chief crown prosecutor for CPS London said: "I have received a report on the Metropolitan Police investigation into the disappearance and death of Alice Gross. The report concerned Arnis Zalkalns, and the CPS has not been asked to consider any other suspect.
"It is not for the CPS to say whether or not Arnis Zalkalns killed Alice Gross – that would have been for a jury to decide - but instead to determine whether there was evidence which would have provided a realistic prospect of conviction, and therefore enough evidence to charge him with murder.
"There is no eye-witness evidence. The scientific evidence does not link Arnis Zalkalns directly to Alice's death. Nonetheless the evidence as a whole gives rise to a circumstantial case that would clearly meet the full Code test. Of all the people the various strands of evidence might have implicated they in fact point towards Arnis Zalkalns: a person who has previously killed, and concealed the body of, a young woman."