While Xenomorphs might be the most iconic extra-terrestrials in the ongoing Alien franchise, they're certainly not the only versions of the terrible creatures we've seen in the movies. The first instalment, released way back in 1979, also saw the Chestburster and the Facehugger as well as the fully-formed Xenomorph while most recent outing Prometheus introduced a few more to the mix; including the snake-like Hammerpede and the giant squid-like Trilobite.
Now, Michael Fassbender – who will be reprising his role as synthetic David in the follow-up – has revealed that we'll see a new kind of galactic beast in Ridley Scott's upcoming sequel Alien: Covenant. Talking in an interview with BBC Radio 2, the Oscar-nominated actor dropped the phrase "Neomorph" which got sci-fi fans imaginations running wild.
According to Alien vs. Predator Galaxy, the Neomorphs have come about due to the local ecosystem being mutated by black goo (which there was an abundance of in Prometheus). Over time, pods which would release a spore when disturbed started growing on trees and on the ground.
In Alien: Covenant, said material will reportedly infect several members of the crew by entering the body through the ear and nostrils. The spores then cause the growth of the Neomorphs inside the infected hosts and their preferred methods of exit are particularly grisly... bursting through the victim's back or throat.
They will reportedly closely resemble aliens seen in early concept art for Prometheus and be grey/white and translucent rather than be harsh black and metallic-like like the Xenomorphs. The website also notes that the monsters will have fanged teeth and pointed heads (rather like the Deacon alien seen right at the end of Prometheus).
"Upon birth, the Neomorphs move on all fours similar to the Bambi-burster from Alien 3. When they mature, they grow significantly larger and walk on their back legs," the publication concludes.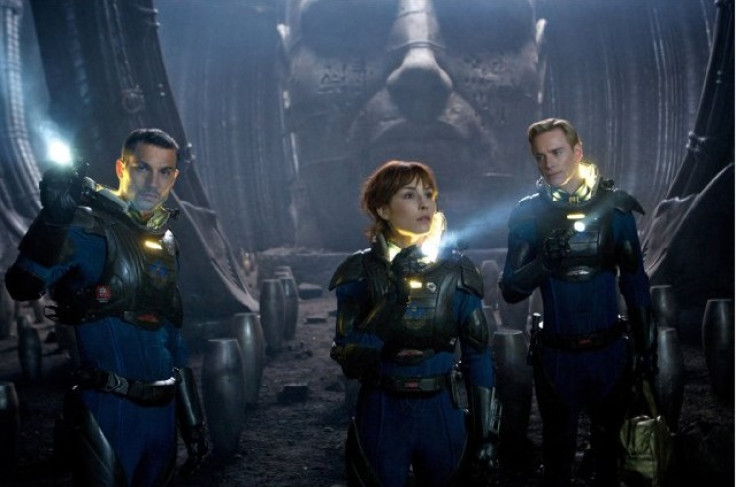 Screenwriters and Transcendence's Jack Paglen penned Alien: Covenant's final script, working from a first draft written by John Logan (Spectre). Also starring Katherine Waterston, Danny McBride, Billy Crudup and Noomi Rapace, the movie is currently aiming to land in both UK and US cinemas on 4 August 2017.
For more entertainment news follow A-List on Twitter @Alistinsider