An animal forensics expert in South Africa had to be called in to examine the remains of a mystery corpse that was so grotesque it sparked an alert that an alien had been found.
A tourist discovered the creature in The Crags, outside Plettenberg Bay in the Western Cape Province.
It was found in a forest and because it was so unfamiliar, the tourist believed that he had found a dead alien.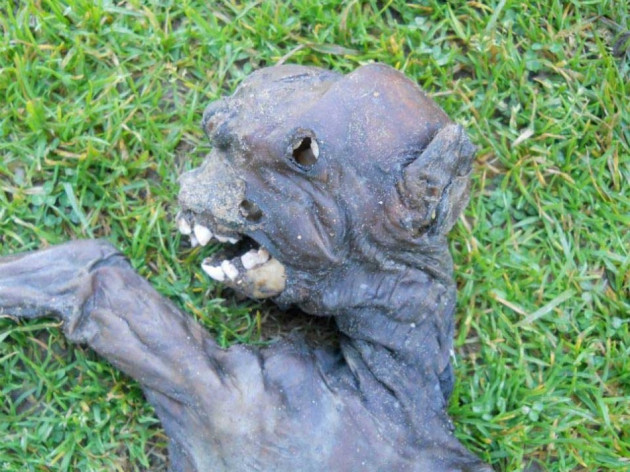 Images of the discovery quickly circulated online and a German newspaper called Cape authorities to confirm reports that a "half man, half monkey" had been found, Times Live reports.
Some people offered suggestions as to what the creature could be. One said it was a tokoloshe (a supernatural beast in Zuly mythology), another suggested it was an aborted horse, while a third said it was a penis.
The finder gave the thing to officials at the South Africa National Parks for examination.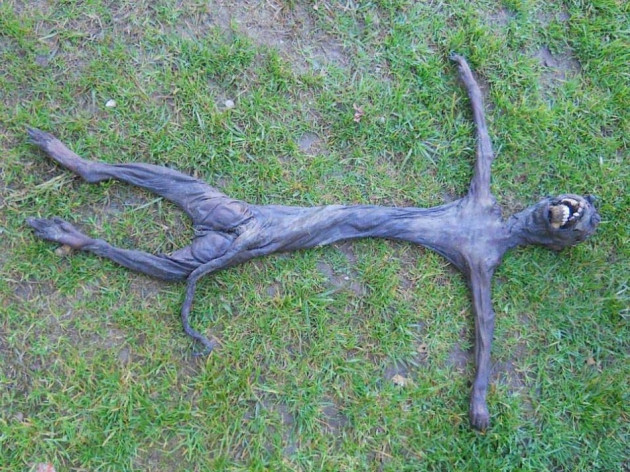 Magdalena Braum, of The Crags Veterinary Clinic, said she was not surprised by the find.
"What I saw is not uncommon," she said.
Braum said the creature was a baby baboon that had died from a bite on the head. She explained that the body had become elongated because its mother, in mourning, had carried its body for weeks after it had died.
Had it not been stretched, the creature would have been instantly recognisable as a baby baboon, she added.