Alina Kabayeva Ring Sparks Vladimir Putin Marriage Rumours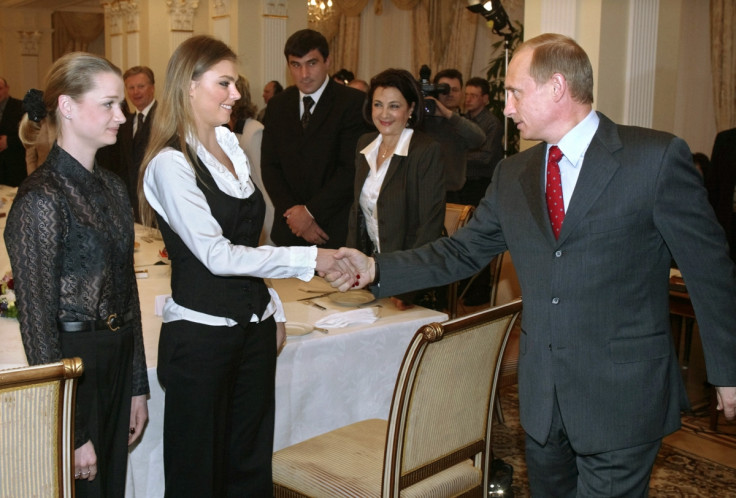 Speculation is rife that Russian president Vladimir Putin has married gold medal-winning gymnast Alina Kabayeva, after his alleged mistress was shown on television apparently wearing a wedding ring.
While Putin, 61, was hosting the winter Olympics in Sochi, Kabayeva, 30, was at a children's sporting event in the city of Nizhnekamsk, and flashed a sparkling ring to television cameras.
The Kremlin has previously denied that Putin married Kabayeva in the town of Valdai in September.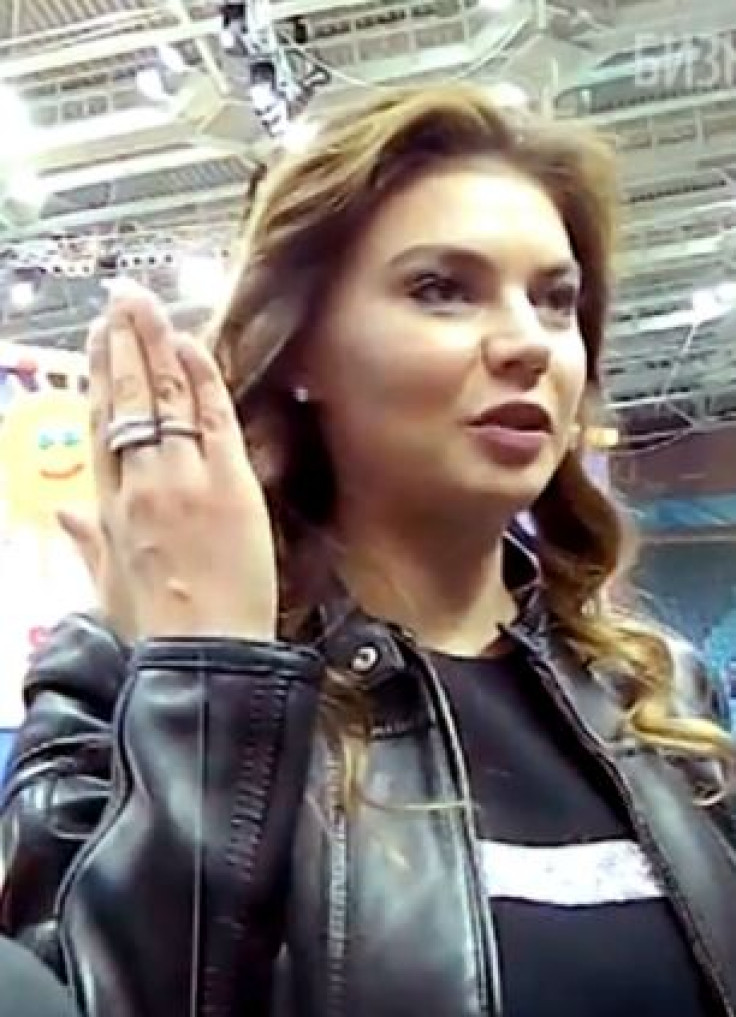 Kabayeva shows the ring to TV cameras.
When he was shown wearing a wedding ring in a meeting with the Egyptian defence minister last week, the Kremlin-friendly news agency pulled the photograph, and claimed that it was taken before Putin's divorce in 2013 from his wife Lyudmila and had been posted accidentally.
Rumours that Putin and Kabayeva have been involved in a longstanding affair and even have children together have long been denied by the president's aides.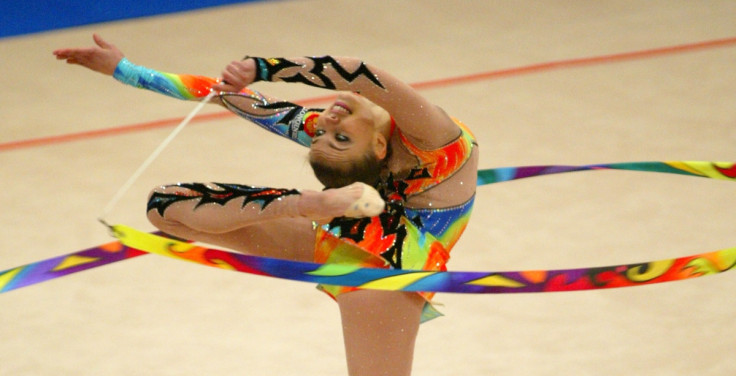 He shut down the newspaper Moskovsky Korrespondent after it reported in 2008 that Putin was about to divorce his wife and marry Kabayeva.
In an interview last year she said she had me a man she "loved very much", and wanted to marry and have children.
Kabayeva was among the final six elite Russian athletes to carry the Olympic flame during the opening ceremony at the Sochi games.
This week Putin also hinted that he may stand for office again in 2018.
The former KGB agent came to power in 2000, and stepped down when his two-term limit came to an end in 2008 to allow his deputy, Dmitri Medvedev to take the reins while he served as prime minister.
He was re-elected in 2012 for a six-year term.
© Copyright IBTimes 2023. All rights reserved.