Alison Hargreaves: The first woman to reach the summit of Mount Everest unaided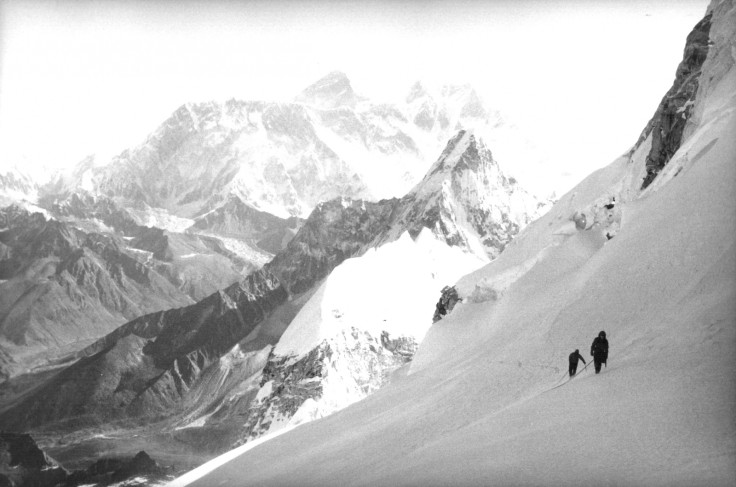 Twenty years ago, on 13 May, British climber Alison Hargreaves made history as the first woman to reach the summit of the highest mountain on Earth without bottled oxygen or the help of sherpas. Climbing alone, Hargreaves, from Derbyshire, reached the top of Mount Everest on 13 May 1995 – only to be struck by tragedy three months later.
Hargreaves had soloed all the great north faces of the Alps in a single season – a first for any climber – as well as the 22,349 ft Ama Dablam in Nepal. In 1995, she intended to climb the three highest mountains in the world unaided: Mount Everest, K2 and Kangchenjunga, all situated in the Himalayas.
Her achievements had gone relatively unnoticed until shortly before her Everest climb but, as a mother of two, the climbing community began to question whether it was morally responsibly to leave her small children at home to climb.
Her past climbs were questioned, including her decision to climb Eigernordwand in Switzerland in 1988 while six months pregnant, to which her response was that she was pregnant, not sick, and that it was irresponsible to take her children to "inhospitable" mountain base camps.
Her male counterparts faced no such criticism. Hargreaves successfully descended from Everest and set her sights on her next climb: K2.
Final ascent
After a brief return to the UK to visit her family, Hargreaves left in June 1995 to join an American team that had gained a permit to climb the 28,251ft K2, located in Pakistan. Although it is the second tallest mountain, it is generally regarded by the climbing community as a significantly more difficult and dangerous climb than Everest.
By 13 August, Hargreaves and her US team had joined forces with a New Zealand and Canadian team at Camp 4, around 24,900ft above sea level. Twelve hours from the summit, Hargreaves pushed on in fine conditions.
They left their tents for the summit via the Abruzzi Ridge and passed the Bottleneck, an exposed and icy traverse considered by many as the point of no return. It was here the team noted the weather had begun to turn and New Zealander Peter Hillary, son of Everest pioneer Sir Edmund Hillary, decided to turn back.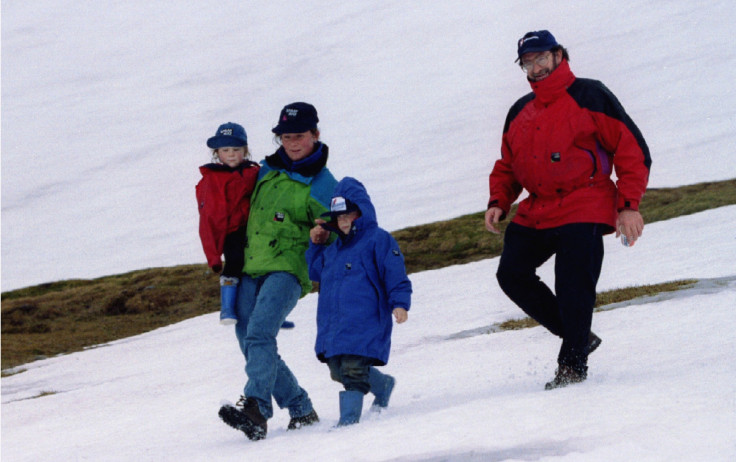 "Big altostratus clouds were moving in, and a strong wind was blowing snow," Hillary recalled later. "I saw everyone crossing the traverse. Then they disappeared in clouds."
More than 12 hours after setting out, Hargreaves and Spaniard Javier Olivar radioed Camp Four that they had reached the summit. As they descended, though, a violent storm kicked up 260mph winds. Someone in base camp, surveying the mountain with binoculars, reported climbers pinned down by the wind – but no radio calls were made.
Summit fever
Hargreaves and five other climbers were killed. Canadian climber Jeff Lakes, who had turned back earlier, reached one of the lower camps but died later from the effects of exposure. Later, equipment belonging to Hargreaves – including an anorak, a climbing boot and a harness – was discovered but her body was never positively identified.
Some of the climbers who turned back believe Hargreaves and the other doomed climbers ignored signs of dangerous weather ahead.
"Summit fever had developed in that group," Hillary later told the Independent. "There was a chemistry in there that meant they were going for the summit no matter what... They were all driving each other on. These people came together and because of the place and the atmosphere and their personalities, they became blinkered and simply focused on the top."
Yet Hargreaves's legacy remains. Her son, Tom Ballard, one of the world's most accomplished climbers, has set his sights on the summit of K2. Twenty years after the mountain killed his mother, he told the Times he believed it was his destiny.
"I think it must be," he said. "At one stage I thought I would go and climb mountains for her. Then I realised that was actually a bit stupid because she had already climber them herself. I realised I was climbing for myself."
© Copyright IBTimes 2023. All rights reserved.