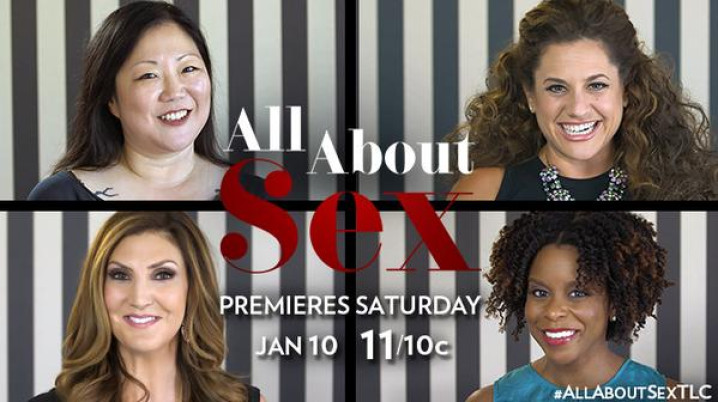 All About Sex, TLC's latest late night show which premieres on Saturday night will talk about sex and love behind closed doors.
The show will be hosted by Korean-American comedy performer Margaret Cho along with Heather McDonald, Marissa Jaret Winokur and Dr Tiffanie Davis Henry.
today is the day! premiere of @AllAboutSexTLC!! 11pm/10c pic.twitter.com/1K7Z7RPPAp

— Margaret Cho (@margaretcho) January 10, 2015
The show will explore the latest sex-related news while having open conversations about sex. Fans can ask queries via the #AllAboutSexTLC hashtag on Twitter which will be answered during the show.
"Featuring the wild, insightful, and relatable opinions and ideas of four incredibly different and accomplished women, the weekly series will take on the latest headlines, break down the "behind closed doors" conversations about sex and love," the show synopsis reads.
Click here to watch the show online.
All About Sex premieres on 10 January at 11pm IST on TLC. Here are some fan tweets expressing their excitement about "a quickie with the ladies of late night."
@margaretcho @YahooTV Kicking off the bed, yep..done that ! The things we do in the moment of pleasure #AllAboutSex — Chrissy (@chrissysogiggly) January 9, 2015
.#FF @MarissaJWinokur has an awesome new show @AllAboutSexTLC debuting Jan 10 @ 11P Follow & tweet her your ?'s #allaboutsex

— Melissa Berryman (@MelissaBerryman) January 9, 2015
#AllAboutSex is @TLC first latenight talk show launching this Saturday night w/Margaret Cho, Marissa Jaret Winokur, Heather McDonald — Diane Gordon (@thesurfreport) January 8, 2015