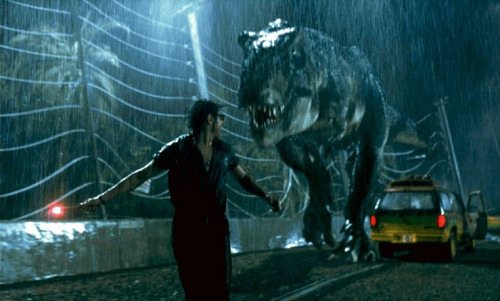 When it comes to the Academy Awards the technical categories are often forgotten, and seem to be dismissed in favour of the names duking it out for the biggest prizes.
Over the years, visual effects have improved to such a degree that they're prevalent in most big budget blockbusters – maybe too prevalent. Now there's a new video showing off all the Best Visual Effects Oscar winners in one beautiful montage.
To say we've come far from the days of Star Wars – the first recipient of the award in 1977 – is a bit of an understatement: witness scenes from films as varied as Raiders of the Lost Ark to Cocoon, Aliens to Who Framed Roger Rabbit and Gladiator to Forest Gump.
This year Iron Man 3, Star Trek Into Darkness, The Lone Ranger, The Hobbit: The Desolation of Smaug and hot-favourite Gravity are all in contention for the prize.
It took decades for the Academy to fully-introduce a prize for visual effects. A Best Engineering Effects award existed, and was given to first Best Picture winner, Wings. In 1933 studio execs had failed in a campaign for King Kong's groundbreaking work to be recognised.
In 1938 a Special Achievement Award for Special Effects was introduced, and the year after a Best Special Effects award was introduced, but was often given to a film outright rather than having multiple nominees compete.
You can watch the video below...